As is the tradition when I move apartments, it's time to publish a post dishing out the details on my old apartment. The apartment in this post was located in District 1 of Ho Chi Minh City. District 1 is usually thought of as the center of the city. It's definitely the financial center, and it has many of Saigon's top tourist attractions as well.
After spending a month in Chiang Mai, Thailand, I needed to rent a new place in Saigon. Someone else had rented my old apartment while I was away, and now I needed to find a room fast. For that reason, I looked at available rooms through City House. City House apartments are usually nice, but a bit pricy (by Vietnamese standards).
Typically I recommend newcomers to Ho Chi Minh City walk around the various alleys around 18 Nguyen Thi Minh Khai, District 1. Known as the expat alleys, 18A, 18B, and 18BIS have dozens of rooms ranging from $200-$500. They come fully furnished, and often provide free laundry/room cleaning services.
After living in those alleys for the past two years, however, I wanted to try living in a new area. Thus, a new apartment was necessary.
The Bedroom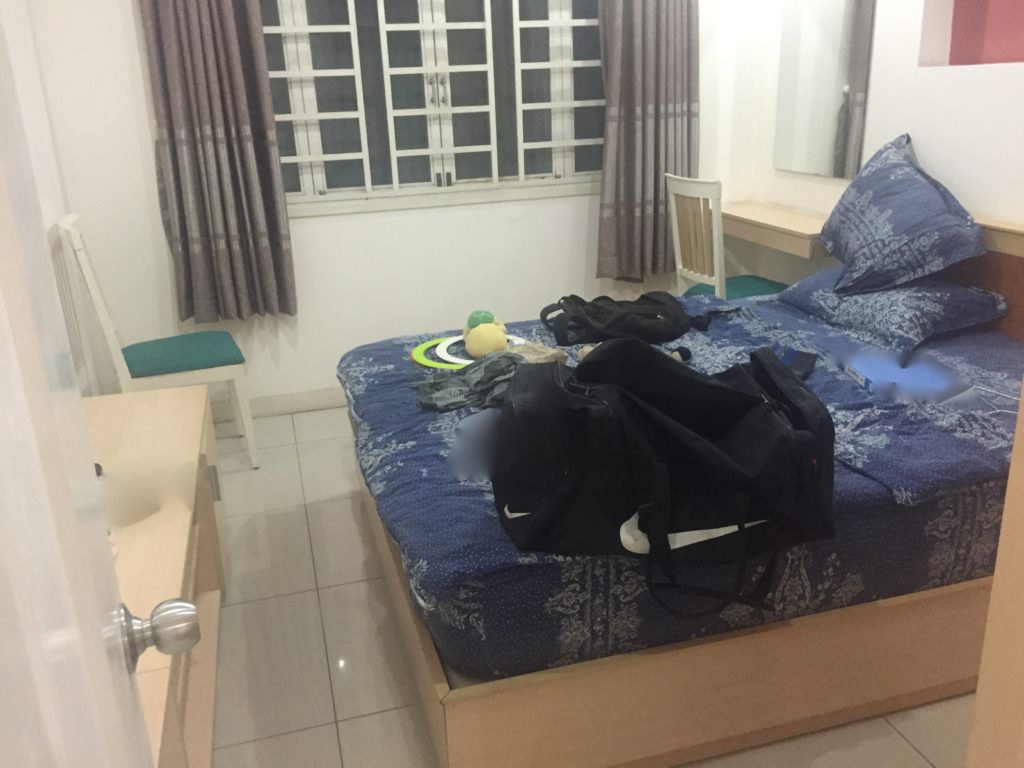 (Some identifying information blurred out for privacy reasons)
As you can see, the bedroom itself was fairly small. This was nice because it made it efficient to cool the room with air conditioning. The bed was comfortable. It was also spacious enough to easily accomodate one or two people. Unfortunately, there was no view whatsoever from the window.
There was a desk though. That could be useful if you intended to work at home. I try to keep some separation between my sleeping area and my workstation, however, so I'd usually head out to the cafe to work.
Maybe you're a homebody though. In that case, you could also leave the bedroom and head to the living room…
Living Room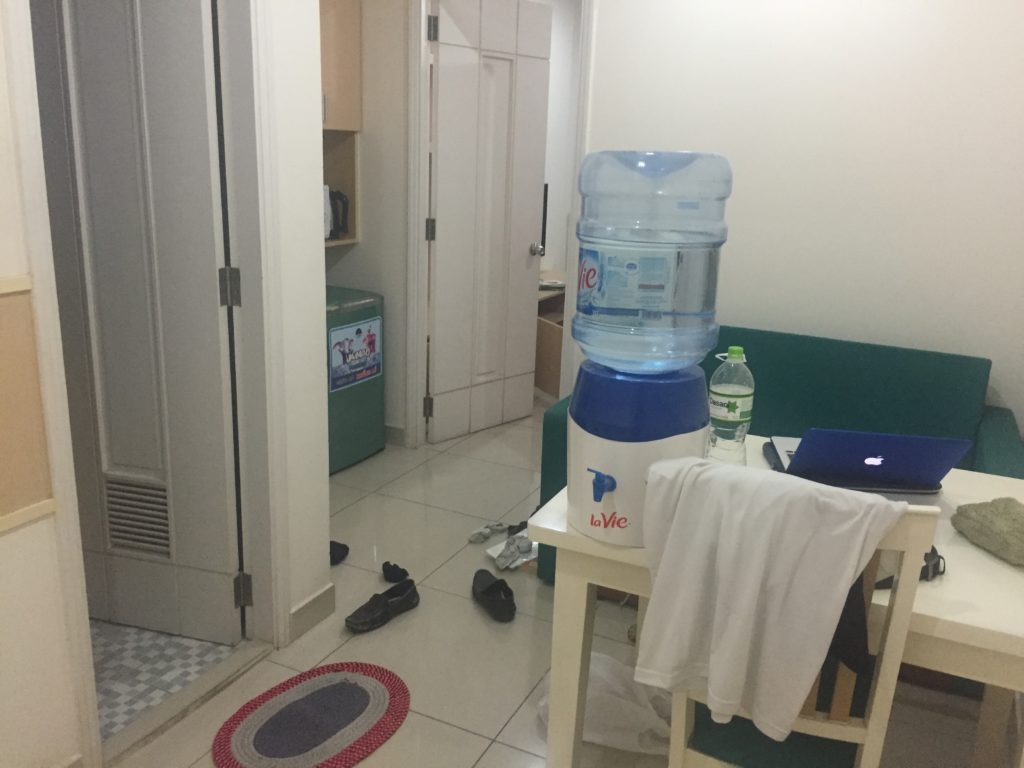 (It's quite messy… These photos were taken on move-in day)
The great thing about this apartment was that it was pretty spacious by Saigon standards. Although it wasn't the best budget apartment, it was a solid place if you're no longer in survival mode scraping to get by financially.
This apartment was also nice in that it had a couch. This could make it easy to comfortably host a friend overnight. It'd be a bit uncomfortable for a Western guy to sleep on the couch, but possible to crash for a couple hours. On the other hand, shorter females could comfortably get by for several nights.
The couch was also nice to sit on while enjoying a home cooked meal or delivery. I also spent a little bit of time studying and working on the couch.
If you're staying with a partner, the big perk of a 1 bedroom apartment I've found is that it enables one of you to wake up and turn the lights on to get ready for the day without disturbing the other. It's also possible if necessary for one person to easily work late into the night while the other sleeps.
In studio apartments, I've found this much more difficult to pull off.
Kitchen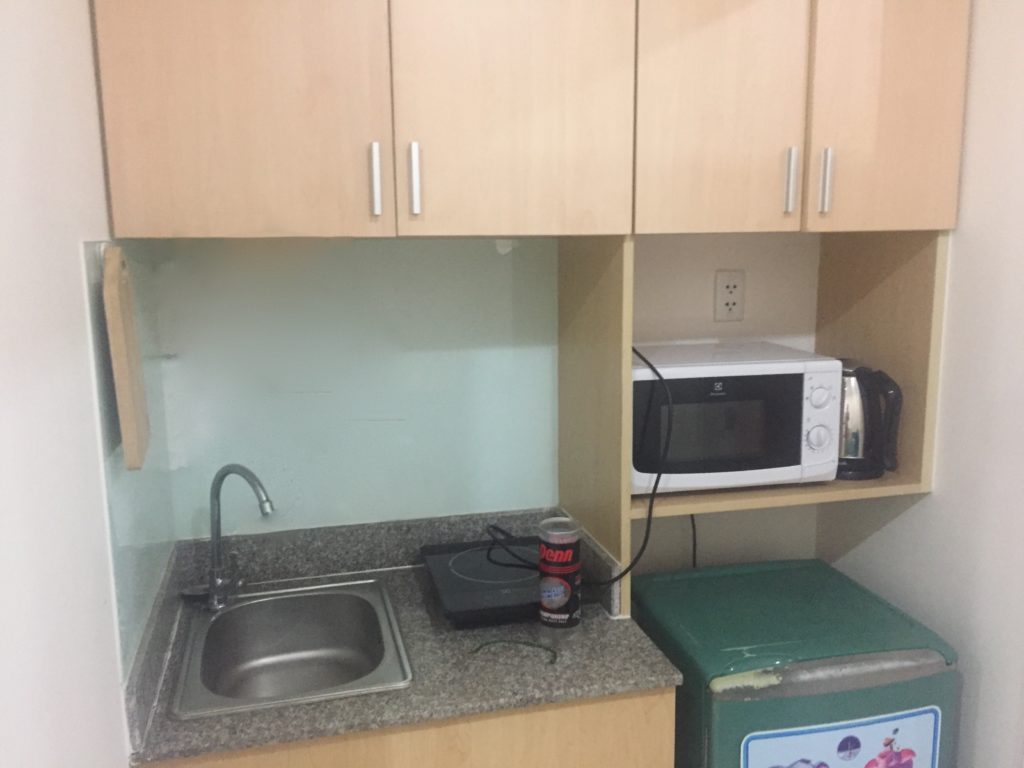 The kitchen area was solid. I'm a complete noob when it comes to cooking, but it had what I believe you would call an electric stove (the thing next to the tennis ball can). It also had a microwave, coffee maker, fridge, cutting board, and plenty of utensils located in the top cabinet.
I didn't take advantage of the kitchen much. From having spent the last 2.5 years based out of Saigon and Chiang Mai, I've just become accustomed to eating out. Plus, the one time I tried cooking the room got unbearably hot. Safe to say, I only took advantage of the kitchen once.
Bathroom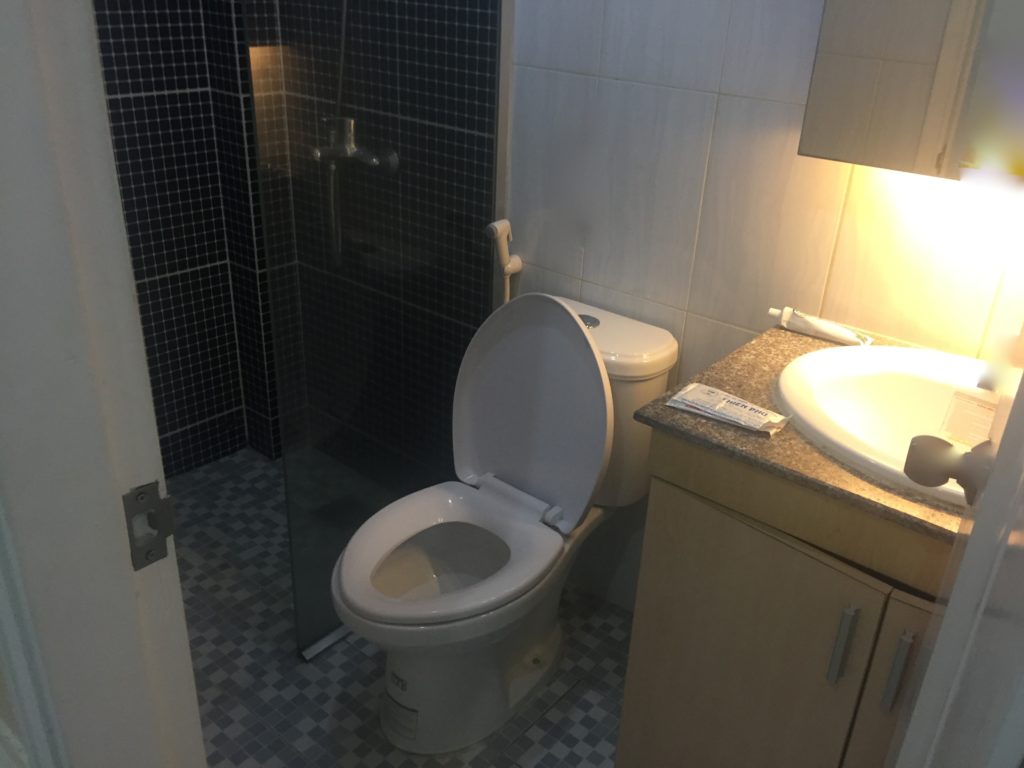 The bathroom at this apartment may have been the nicest I've had in Asia thus far. It had nice lighting (dim/mood light as shown above or bright pictured below). The bathroom also had a full mirror.
The mirror also opened to reveal a cabinet. This allowed you to keep your toiletries in the bathroom without having to worry about them getting wet. The mirror/cabinet combo was super convenient.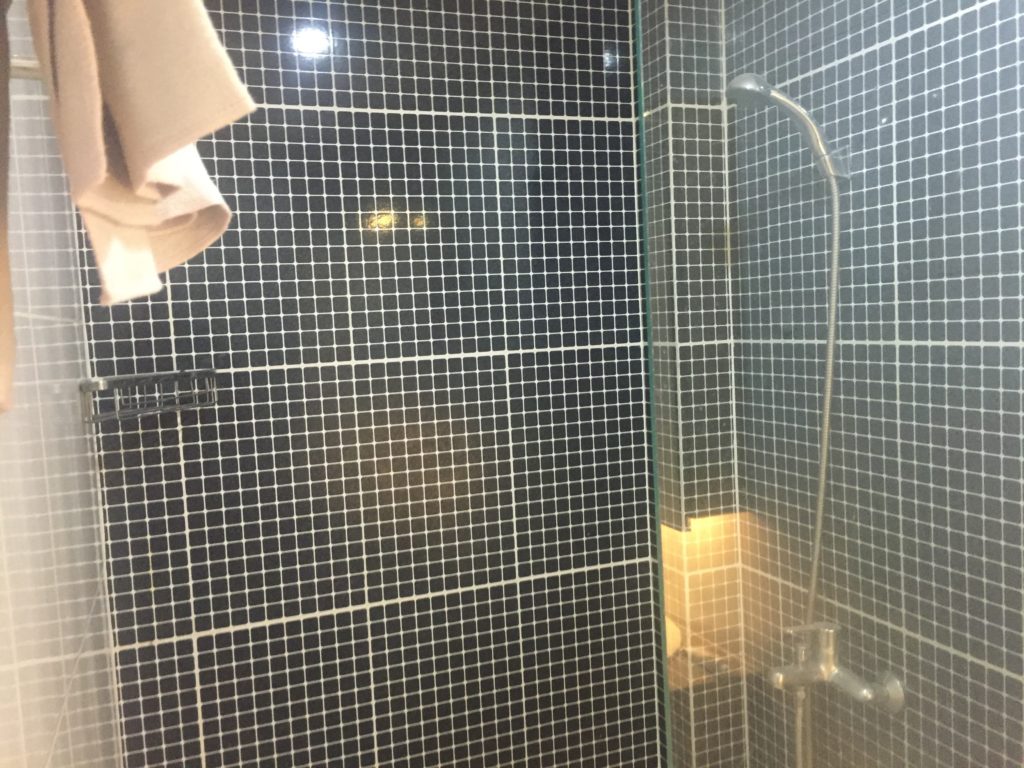 There was also an attractive Western shower. Although Asian bathrooms have become normal to me at this point, I thought I'd mention this in case it's something you'd appreciate.
Location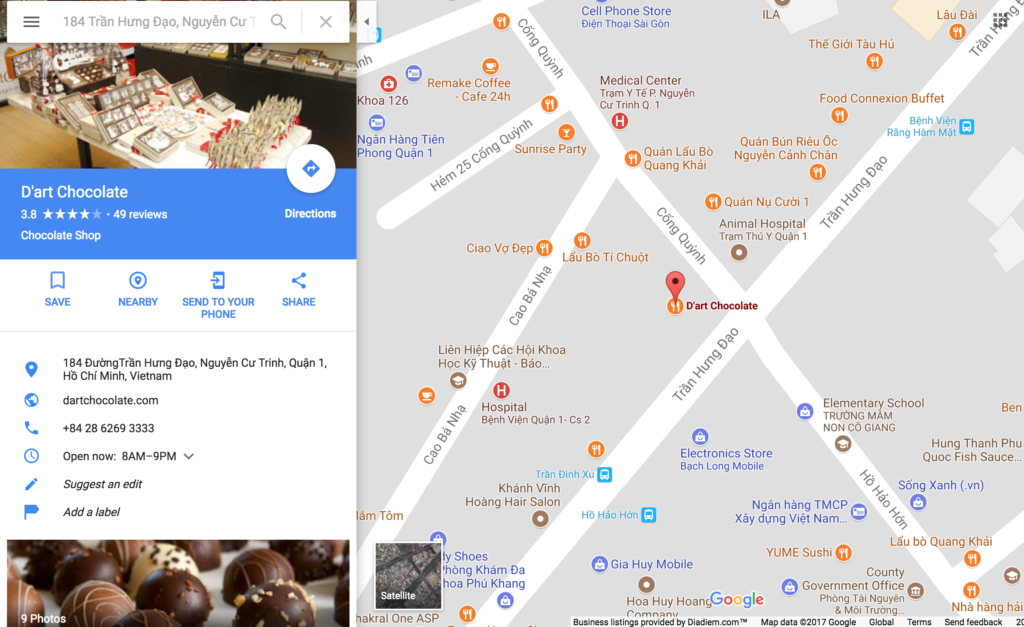 This apartment was located in the center of D1 near the backpacker area. This location could be considered good or bad depending on why you're choosing to stay in Saigon.
If you're working in D1, D3, D4, or D5, the location is excellent. The location could also be good if being near all the bars and Western restaurants is a must for you.
You can easily walk to Bui Vien, the walking street with countless bars in 5-10 minutes.The location would also be good for meeting tourists, picking up backpacker girls, or meeting foreigner hunting girls around Bui Vien.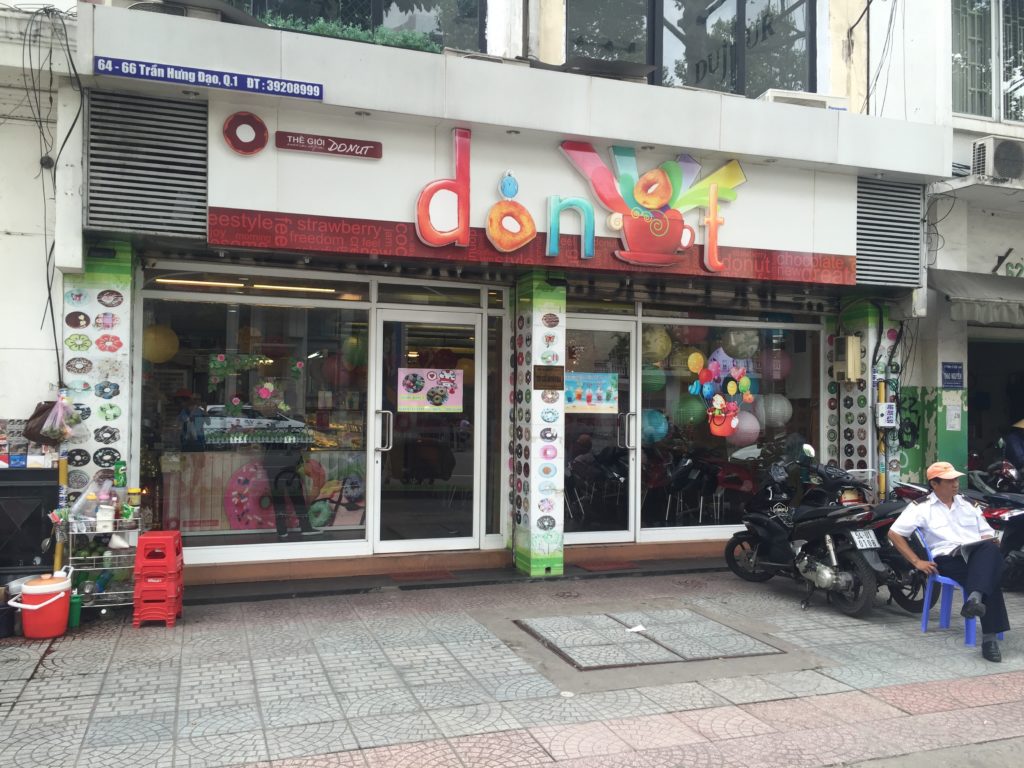 (Although I'm not into the bars. I loved living near all the Western style restaurants and cafes.)
My biggest restaurant recommendations to check out while living in this area would be Taco Leo and Spice India.
Taco Leo has excellent Mexican food at great prices. Tacos start at about $1.25 each, while extra-large burritos will set you back $3. They also have quesadillas, chalupas, and a bunch of other Mexican favorites.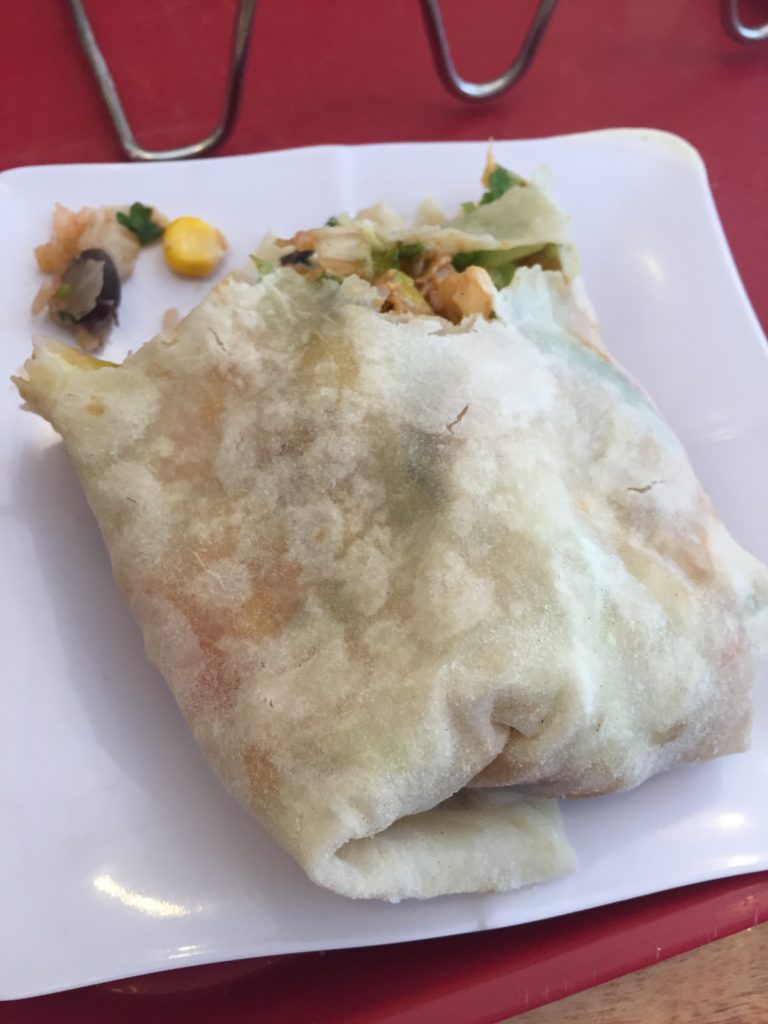 Also nearby is Spice India. Although other people argue Baba's Kitchen is the best Indian food in the city, I'd disagree. For excellent curries, nan, and general Indian goodness, Spice India is the best Indian restaurant in Saigon.
(A solid meal for two is about $8 total)
The only bad thing about the location of this apartment is that you'll be just outside the biggest tourist trap of the city… Bui Vien.
This means you'll likely pay a bit more for food, even at local restaurants. You'll also pay a lot more for food if you want Western food. Both of these are even more true if you head to Bui Vien or the streets surrounding it.
Being near the biggest trap means more than just paying inflated prices, however. It also means you'll deal with tourist touts — motorbike guys harrasing you to offer rides, shoe shiners, sunglasses sellers, beggars, sketchy Marijuana dealers, pimps, and more.
Being a 5-10 minute walk away from Bui Vien you'll only be on the periphery of things when you leave your apartment. Still, being offered these things even if only a couple times a day gets old after a while.
Amenities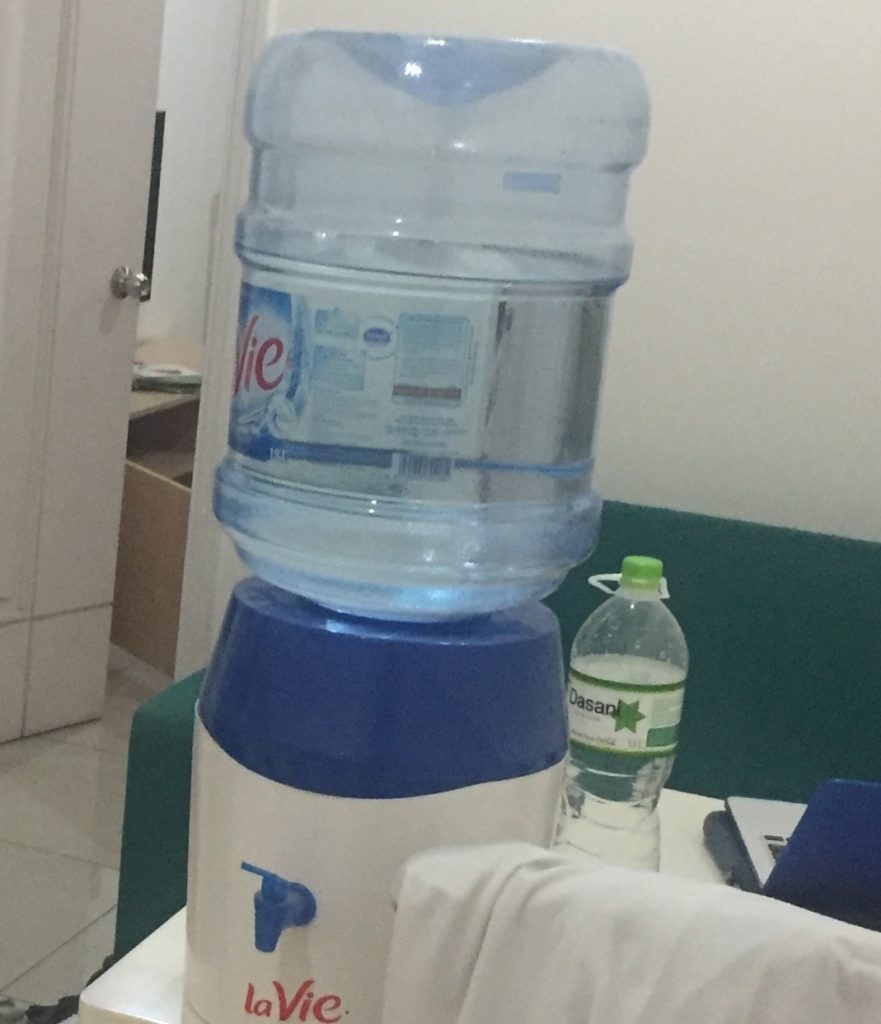 Life was easy while living at City House Tran Hung Dao 184. The apartment would deliver 20L of drinking water each week. They also advertised 6x a week room cleaning and 2x a week laundry services.
In practice, I found that they didn't actually clean the room 6x/week. Yet, they were coming everyday for a while which was actually more annoying than helpful.
Having daily cleaning sounds cool, but having to let someone in every morning at 9:00 or 10:00 was a small annoyance. As you can imagine, not much dirt or dust accumulates overnight. Plus, for whatever reason they'd never thought to make a clean/do not disturb sign to hang on the door.
I was quite happy when the 2nd half of my stay they'd only clean 2-3 times/week. They did deliver on laundry, however.
Just as advertised, twice a week (either Monday/Thursday or Tuesday/Friday, I forgot), they'd pick up the clothes from a basket in your room and deliver them dried and folded 24 hours later.
The apartment also had free wifi, tap water (in addition to the limited drinking water mentioned earlier), parking, linen changing, and TV.
You had to pay 4,000VND, or about $0.18/kilowatt hour. Total I ended up paying about $25 for electricity for the month, while using the air conditioning pretty sparingly.
Prices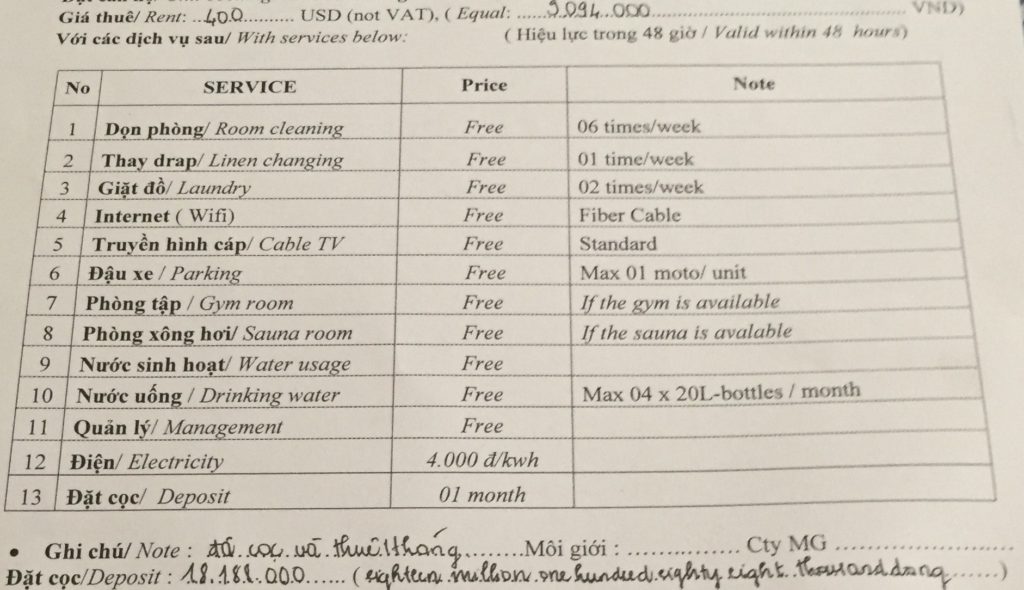 (Part of the apartment contract detailing rent + utilities)
The apartment we've discussed in this post is advertised here for $550/month. That's a complete rip-off. City House is trying to swindle newcomers to the city who want "peace of mind" at having an apartment booked before coming to the city.
But, if you book a hotel your first 1-2 nights and then get an apartment on the ground you can save a ton of money. In person, they'll offer you this apartment for $450 for 1 month or $400/month if commit to staying there three months. The same applies for any of City House's other dozens of apartments. You may be able to get an even cheaper price by negotiating too.
Regardless, don't book your apartment online. Use their website's chat feature to talk to an agent, and then someone who speaks good English will take you around the city to check out some places. There's always several apartments available throughout the city, and you'll almost certainly get a discount versus the prices posted online.
In total, I paid $450 for rent plus about $25 in electricity for a total of $475 to stay at City House Tran Hung Dao 184 for a month.
Why I Moved Out
I'd originally intended to stay at this apartment for 3 months. Unfortunately, within two nights of moving in, I had to file complaints to City House. First, apparently, I'd wrongly assumed I'd get a key to get into the apartment at night.
Nope. Located on the ground floor of the building is a chocolate shop. Residents seemingly can't be trusted to let themselves in at night. For that reason, after about 10 or 11pm you're forced to ring a bell for security to let you in.
This process usually took 30-120 seconds. The door was also extremely slow to open. This starts out as a minor annoyance but it begins to gnaw at you the longer you stay. Sometimes the security guard would fall asleep and you'd have to ring the doorbell multiple times to get in. Then, he'd have the guts to scold you for ringing the bell too many times.
The security guard would also sleep at the foot of the stairs. This forced you to step over his stretched legs to climb up the stairs. If you planned to go with a girl, talk about a mood killer. Heck, even if you were alone it was awkward.
I can't imagine I was the first to complain about this. Yet, to their credit, City House had the guard sleep behind the cash register rather than at the foot of the stairs after my complaint.
The City House/Chocolate Shop security guards (I'm not sure who they are employed by) were also unfriendly at times.
They made the girl I was dating cry by saying she couldn't park at the Chocolate Shop/City House building, and that he would let the police give her a parking ticket… despite the fact that I lived there and had free parking in my contract.
Of course, Vietnamese people always need to save "face"  and thus he couldn't admit he was wrong nor say sorry after we called management to explain to him the situation. *Sigh*
Hmm… other problems… The room had water damage. If you touched the walls they were clearly moist. That wasn't a big deal though, and light water leaking is relatively common in HCMC apartments during rainy season.
The air conditioning was quite expensive and I got shot down at my request for a fan. There was also never anything done about getting the security guards to open the door more quickly at night. I was forced to pay an extra $50 to end the lease early too.
The fact that City House didn't mention I wouldn't have a key felt a little bit dishonest to me. Sure, you can blame it on me as well for not asking the question, but I suppose I just assumed paying more than the average local's monthly income on rent alone guarantees an easy entry process to one's apartment.
Overall
Safe to say, I've been kind of turned off City House apartments. I don't think they're huge slimeballs. You could definitely do worse. City House probably won't steal your deposit, or your computer while you're out of the room.
You probably won't have your privacy invaded in any way while living at one of their apartments. Their agents speak good English, and while a bit pushy to get the sale, they try to make reasonable accommodations and help you communicate with any Vietnamese staff you're having problems with.
While pricy, the rooms are also nice. Maybe City House just wasn't for me. Or, maybe I'd have had a different experience at one of their other locations.
For you, City House could be a decent option if you're new to the city. Even better for most, however, would be to simply walk around 18A,B,BIS Nguyen Thi Minh Khai.
Nowadays, I'm back to renting from independent Vietnamese landlords. That gets you cheaper prices, and a lot better value.
I'm currently renting a huge studio (not the small one posted earlier this year) for $350/month. It doesn't have the nice Western bathroom my old apartment had or the free drinking water, but it is significantly cheaper.
I also save money on electricity because this room includes free electricity. That is a $75/month difference between the two if you were to rent them both long-term.
More important than any of that, however, this new room is away from the tourist traps, has friendly security, easy parking, and god bless them… A magical device to enter the apartment without having to ring a doorbell and wait for someone to open the door for you — a key.