Thoughts on Being a Digital Nomad in Vietnam
I've been doing the whole digital nomad thing for about three years now. The majority of that time has been spent in Vietnam. There have been positive and negative aspects of staying here so long.
While I'm planning to find a new base later this year, I thought you may benefit from a quick post on whether you may enjoy being a digital nomad in Vietnam.
Of course, some of the aspects of living in Vietnam could be labeled a pro or con depending on how you view things. For that reason, I'll try to avoid pushing my subjective take on things.
I'll try to be objective in this post, and let you decide whether the unique aspects of living in Vietnam make it a great digital nomad base, or a place to avoid.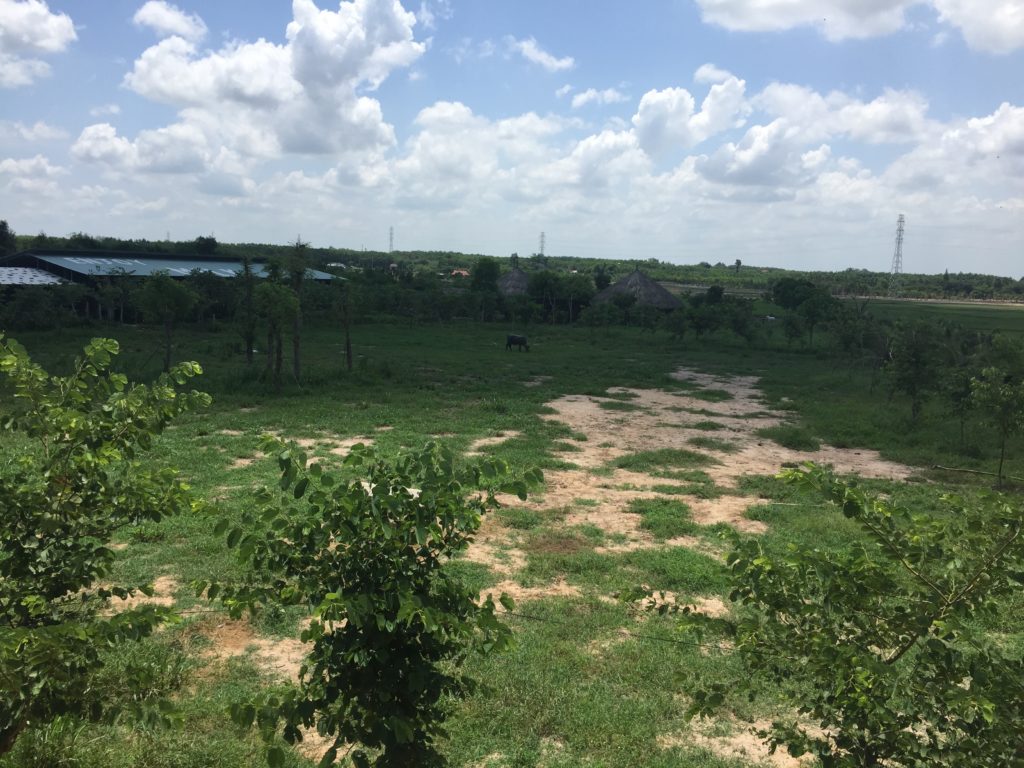 (A farm in Vietnam's countryside)
Prices
This is always a remote worker's first question. How expensive is it to live there? While it's a valid question, be careful of not letting your budget forever dictate that you live in cheap places.
Living somewhere cheap can be a great way to bootstrap or stack cash. It shouldn't, however, be something you do long-term out of necessity.
With that being said, Vietnam is incredibly cheap. Prices will vary a bit depending on which city you choose to settle down in, but you'll find virtually anywhere to be inexpensive.
Ho Chi Minh City for example can be lived in pretty comfortably for $1,000/month.
I wouldn't call that living like a king as other nomads may claim, but it's enough that you'll have a solid apartment. With $1000/month, you won't have to think about money much (unless you're deeply into nightlife or shopping).
Perhaps $2,000/month is ballin' status, $700/month is reasonable with a bit of effort, and $500 (or less!) can be done if absolutely necessary.
Here are some prices of specific things in HCMC to give you a better idea of how much your lifestyle may cost:
Basic Central Studio Apartment: $200-$400/month (usually including laundry, and cleaning.)
Upscale Studio/1 Bedroom Apartment: $400-$800/month (Can find some pool/gym places at this price.)
Eggs: $1.15 for 10 eggs.
Water: 6 Liters for $1.10
Street Food/Budget Local Restaurant Meal: $1-$2 (If you're a big guy, you'll have to order two to feel full.)
Mid-Range Restaurant: $3-$10 per person (This is what you'll spend for dates, or meeting friends at a place with a decent social atmosphere.)
High-End: $10-$20 (This is enough for most of the city's buffets, a solid steak dinner, or a combo containing a gourmet salad, protein smoothie, and dessert.)
Fine Dining: $30+ (I spent $75 between my girlfriend and I to have a 10ish course meal at Saigon's famous dining in the dark restaurant. You could certainly spend even more than this though!)
Motorbike Taxi: A 15-20 minute ride will cost you $1 if you use Uber or Grab. I noticed I tend to pay about $0.05-$0.07/minute while on the bike (if this helps you mentally picture things in your head). You'll pay a lot more if you try to hitch a ride from the motorbike guys just chilling on the sidewalks though.
Uber/GrabCar: This tends to be about double what a motorbike taxi would cost.
The smaller cities such as Vung Tau, or Da Lat are even more affordable than HCMC. Overall, Vietnam is a great place if you're in the early stages of your business or freelancing career and need to get by on less.
The low cost of living could also enable you to work less on immediate cash flow chores. You could instead focus on business activities that may have a larger payoff in the future.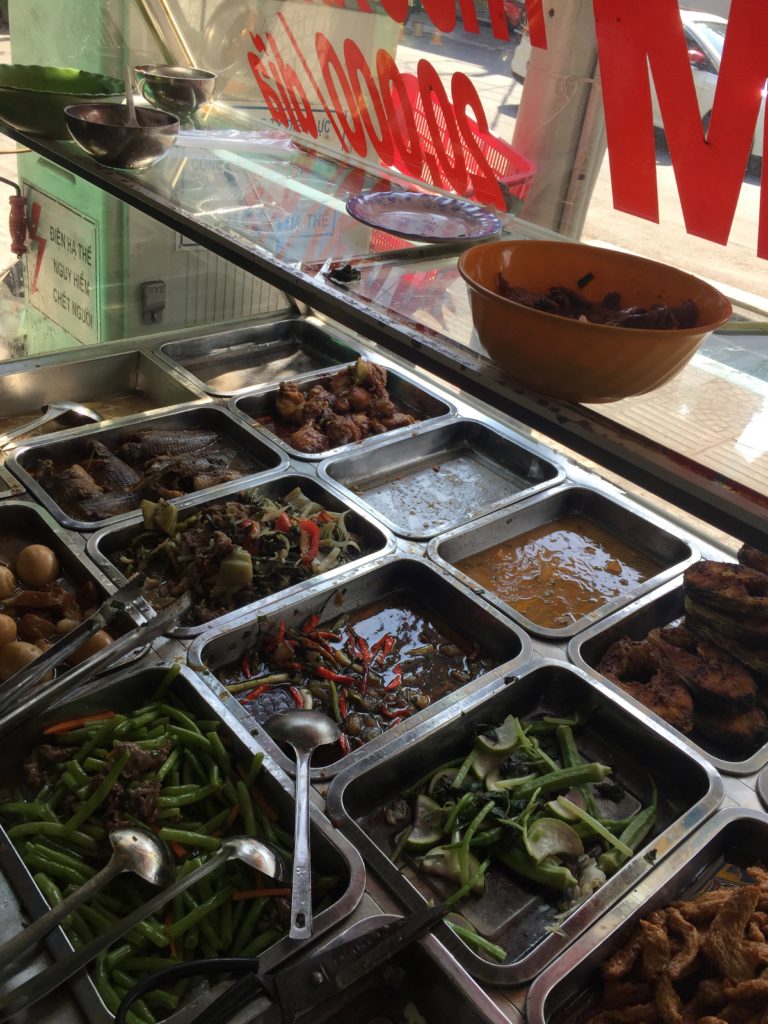 (An example of possible options for a $1 meal in Saigon)
Quality Of Life
While I'm a huge fan of the prices in Vietnam, the quality of life here is more of a mixed bag. This is especially true if you're living in Ho Chi Minh City or Hanoi. These two megacities have a ridiculous amount of traffic and pollution.
While I've heard they aren't as bad as Jakarta, either place will still be quite a shock to the system if you're coming from a small town in the developed world.
The other issue is that you can have bizarre service issues here. If you walk into a restaurant that's too busy, you'd expect them to tell you to be patient and wait a few minutes. Often they will.
Some places, however, believe that because they have so many customers that you are more reliant on them than they are on you.
As such, they'll completely ignore you for who knows how long! I'm not making this up, the girl I was dating explained this "cultural attraction" to me.
Another cultural experience we got to enjoy was my apartment's landlord shaming her for visiting me at my apartment before we became married.
The crazy grandma even banned all the other foreigners and I from having any guests ever visit our rooms (I, and at least two others moved out a few weeks later).
Apart from those cultural differences, you also have to worry about access, and quality of products sometimes.
That NorthFace bag you saw at the market wasn't made or even given permission to be made by NorthFace.
The stores sometimes don't have the necessary parts to fix your electronics and have to ship the parts in from Singapore.
That guy who claims to be diagnosing your phone's problem in the backroom is actually scamming you. He's opening your phone and secretly replacing your legitimate Apple internals with cheap Chinese knockoffs!
As you can see, life isn't perfect here. You can get jaded after living here for a while. Surely you can see a bit of that coming out in my rant above!
There are lots of great aspects of living in Vietnam too, however. Almost the entire country has excellent weather. If you like year-round heat, you can check out HCMC or Nha Trang.
If you like having 4 seasons, Hanoi would be a possible base for you. Whatever your preference, you can find a city that will fit (unless you're the rare snowflake that likes the cold).
The food here is also excellent. If you're a foreign guy coming from a Western country, you'll enjoy the excellent dating situation here.
Plus, things are cheap enough here that you can improve your quality of life by paying people to do the things you don't like to do. You can affordably outsource countless tasks.
You can have someone cook, clean, do laundry, drive, or do basically anything for you at a low price!
The part I like most about Vietnam, however, is its peculiar form of freedom. Yes, speech is somewhat censored here, but I'm not referring to that.
I'm talking about the fact that the laws are somewhat negotiable here. Pay a cop $10 and he'll overlook the fact that you were doing double the speed limit without even having a valid license.
Legal Disclaimer: I am not advocating you bribe officials in other countries, or do anything that does not abide by the laws of the place you are visiting.
Rough traffic? Your motorbike driver will ignore the law stating he can't drive on the sidewalk. As a result you'll fly right around that bus that was blowing black smog into your face.
While this lawlessness certainly exists in other countries, in Vietnam the law is still strong enough on important matters that you aren't overly concerned about your personal safety.
The laws are flexible to a reasonable extent in Vietnam, but they can't be snapped quite so easily as the true wild west countries like Cambodia.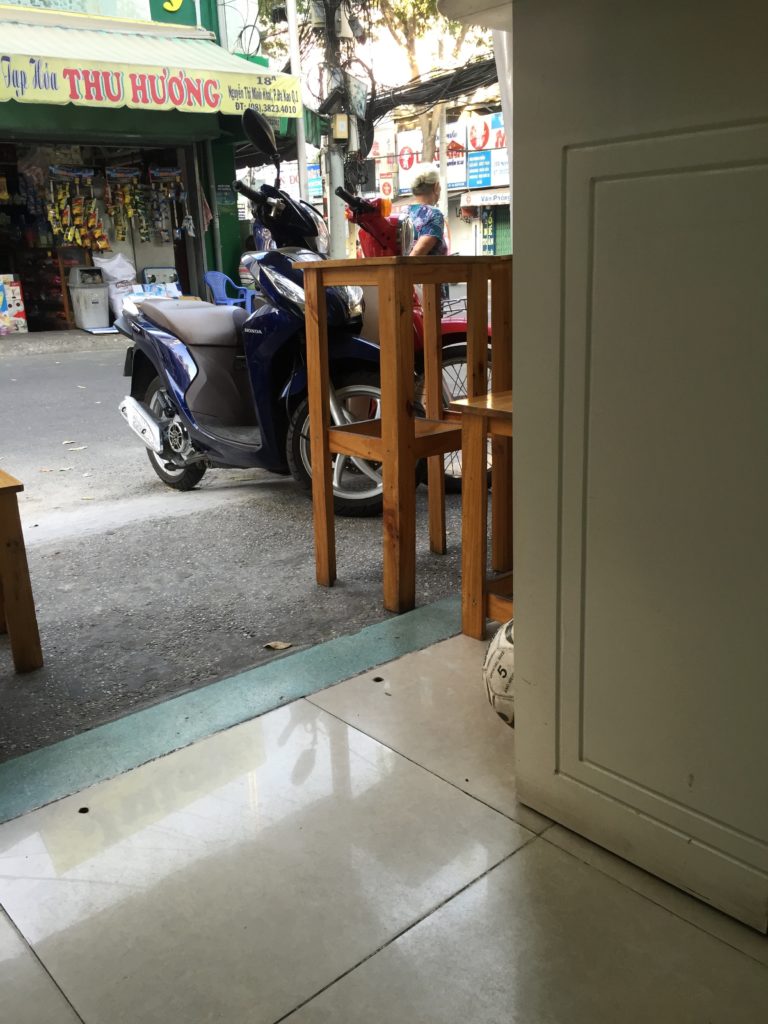 (Look closely… you can see Grandma)
Being Productive
Vietnam is a solid place to hunker down and get work done. The internet speeds are some of the faster ones in Southeast Asia. More than that, there is grinding going on in the big cities.
If you're planning on being a digital nomad in Saigon (Ho Chi Minh City), you'll feel an NYC like hustle in the air.
The Vietnamese are also pretty sharp. The younger generation is ambitious, excited to learn English, and is being educated in the universities fairly well. If you're looking to hire local talent at affordable rates, Vietnam is a great place to do so.
I'll also give Vietnam bonus points in the being productive section for being pretty lax with its visas. It's easy to stay here for a long period of time if you'd like a semi-permanent base.
Vietnam even has a 1 year visa for U.S. citizens. While visa specifics change all the time, in general, such a visa would set you back around $300-$500 total between the agency fee and passport stamping fee at the airport.
The total would also depend on whether your visa would allow you multiples entries or only a single entry into the country.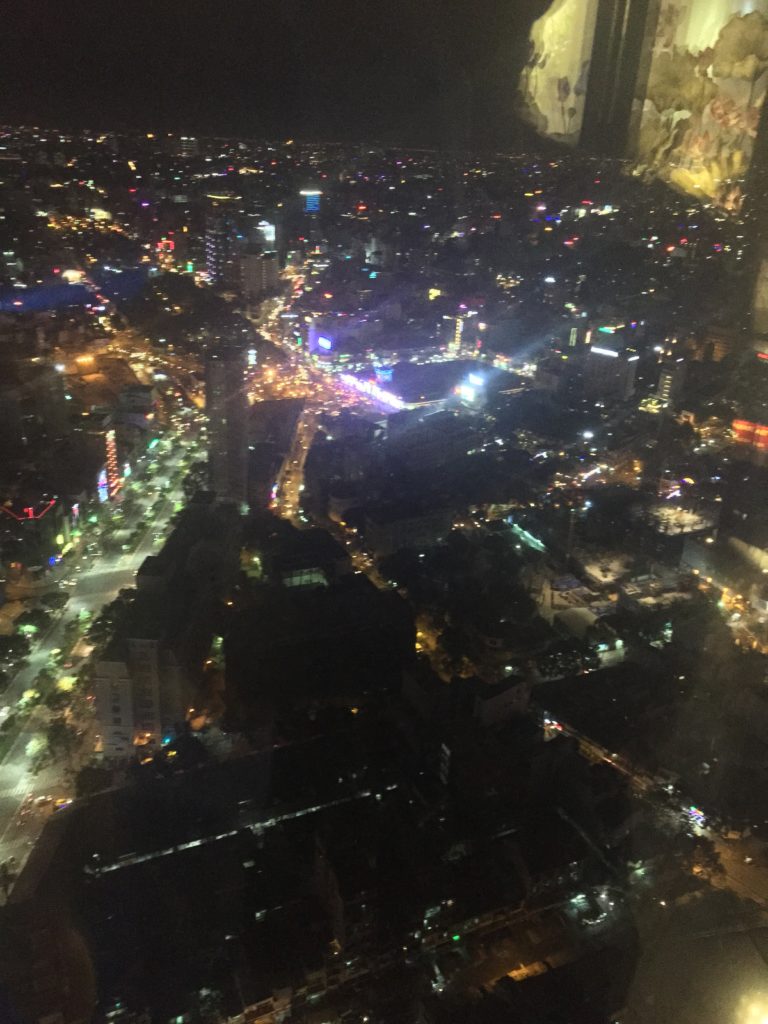 (View of Saigon from the top of the Bitexco Tower)
Overall
While I'm feeling the itch to go explore new places later this year, I can't deny that Vietnam is a great place work to remotely.
If you're looking for an interesting cultural experience, a low cost of living, or an easy visa for a long-term base, I'd recommend Vietnam as a solid choice for digital nomads.
While Vietnam has its issues, every country does. That's why we travel! In the end, we're all just looking for the city or country that has issues we can manage without our quality of life suffering too much.
P.S. If you're planning on coming to Vietnam, be sure to check out my post on 11 things you should buy before coming out here. Doing so will save you a lot of future headaches.