In today's video we're going to take a tour through the charming mountain city of Da Lat. Located 300km from Saigon, getting to Da Lat is a bit of a journey. It'll likely take you around 7-8 hours by bus depending on the time you leave (leaving Saigon during rush hour will add some time to your commute).
Flying is quicker, though more expensive. Going by motorbike is also an option and one that'll offer you amazing countryside and mountain views along the way. I think buses are the best deal for most people.
They're cheap at just 210,000 Vietnamese Dong each way ($9.25). The buses are also air conditioned and offer fully reclinable chairs that effectively double as beds.
Night buses are really popular as they allow you to sleep, save on a hotel for the night, and start the day early when you arrive the next morning. Regardless of how you get to Da Lat, however, the journey will be well worth it.
There's lots to see in Da Lat: Ho Xuan Huong Lake, pagodas, waterfalls, the nightmarket, ect. Though small, this city could definitely keep you busy for a few days.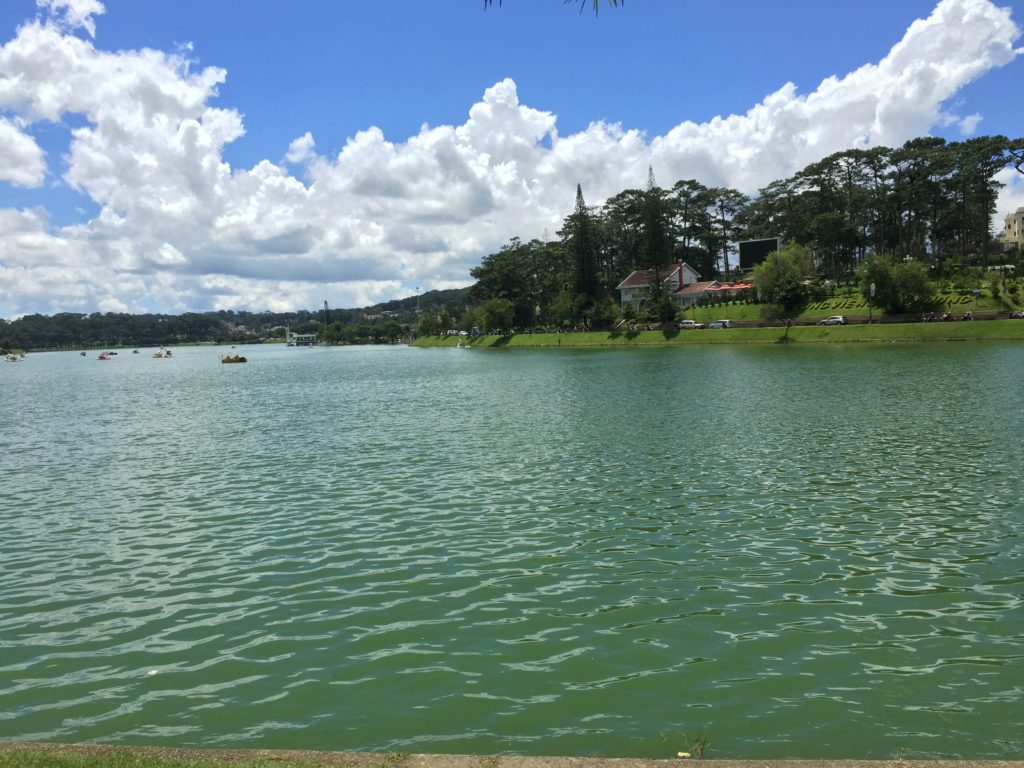 Da Lat is also considered the most romantic city in Vietnam. Many couples go there on their honeymoons, and you'd make any Vietnamese girl light up if you asked her to take a trip to Da Lat with you.
I'd recommend budgeting around 400,000 Vietnamese Dong ($17.60)/night. That'll get you a very solid room in Da Lat. Some smaller budget rooms are even available for just 200,000 though ($8.80). Luxury resorts will run you from around $50-$150.
Unfortunately, something I didn't realize before my most recent trip to Da Lat was that hotel prices become very inflated during public holidays. Most places will raise their prices 50%, 100%, or even more! Even with this being the case, the availability of rooms can still be limited during peak weekends.
For that reason, you should book early if you plan to travel to Da Lat during a Vietnamese holiday. Better yet, avoid the crowds and inflated prices by traveling at a different time.
Overall, a trip to Da Lat is a great break from the big city life of Saigon. Although I'd imagine living in Da Lat could get boring, the city does has some interesting tourist attractions and is certainly worth a visit.
Watch the video above to get a better idea of all Da Lat has to offer!