Saigon is one of South East Asia's most popular hubs for startups and digital nomads. There's so many good things to be said about living in Saigon (check out this kickass post by Arielle Gold for more on that), yet the hustle and bustle of living in Saigon can also be a huge adjustment.
While Saigon has an awesome vibe, rock bottom cost of living, and an incredible food/coffee scene, the city is also loud, polluted, and chaotic. That's why many expats and nomads have a love hate relationship with the city.
Having lived in Saigon for two years, I'd agree that the city's pollution and lack of nature will drive you crazy after a while. Living here permanently would certainly kill the charm after a while. However, Saigon still remains a destination every digital nomad or remote worker should try living in for at least a month.
Below I've listed my top five tips for living in Saigon. Follow these pieces of advice and you'll have a much easier transition to living in the world of pho and endless motorbikes. Taking action on these tips will also help you maximize your time in the city and ensure you get everything you can out of this city.
#1 Do Not Live in Pham Ngu Lao (The Backpacker Area)
Pham Ngu Lao is the city's tourist trap (as are Bui Vien and De Tham). If you're looking to meet other travelers, hit up the bars, or get international food Pham Ngu Lao is a great place to visit. It can even be a solid place to stay for a night or two. There's a seemingly endless amount of hotels and hostels in this part of town.
Living in Pham Ngu Lao isn't likely to be an enjoyable experience, however. For one, you're going to be paying inflated prices. Everything from food, to drinks, to sunglasses are more expensive in this zone of the city.
Locals are also more likely to try to scam you or steal your things in this area. The locals tend to be less friendly around Pham Ngu Lao too. With new drunk backpackers shooting into town each night, and locals seeing the worst of foreigners, could you blame them?
There's more reasons you wouldn't want to live on Pham Ngu Lao, Bui Vien, or De Tham Street as well. The bars often play loud music late into the night. Trying to sleep with loud music outside isn't so intolerable if it's just one or two nights. Can you imagine having that annoyance every day, however?
The never ending stream of motorbike guys offering you weed, men selling sunglasses, and girls offering massages gets old fast too. In short, don't live in the backpacker area of the city. Anything over a week and you'll probably start to go a little crazy. Where should you live then?
There's a few options. District 1 is the central district of the city, and is a solid place to live in (as long as you get outside the Bui Vien/Pham Ngu Lao area). Living in District 1 will have you close to most of the city's best bars, restaurants, and entertainment options. Accommodation in D1 is pricier than most other parts of the city, however.
District 3 and the Binh Thanh district are also central options with slightly lower price points. These districts also have comfortable western style accommodation while the surrounding areas still have an authentic local feel to them.
The other two popular options are District 2 and District 7. These districts are where a lot of the wealthier Vietnamese and foreigners live. D2 and D7 also offer some of the most luxurious apartments, pools, and villas the city has to offer. They are a bit isolated, however, which may be something to consider.
If you're looking to get English teaching jobs or other local work, you may have a slightly longer commute to deal with living in D2 or D7. Depending on which part of these districts you live in, you may also find your cost of living creep up a bit in these areas.
Overall, there's a lot of great places to live in Ho Chi Minh City. For most people, however, Bui Vien and Pham Ngu Lao aren't the best choice.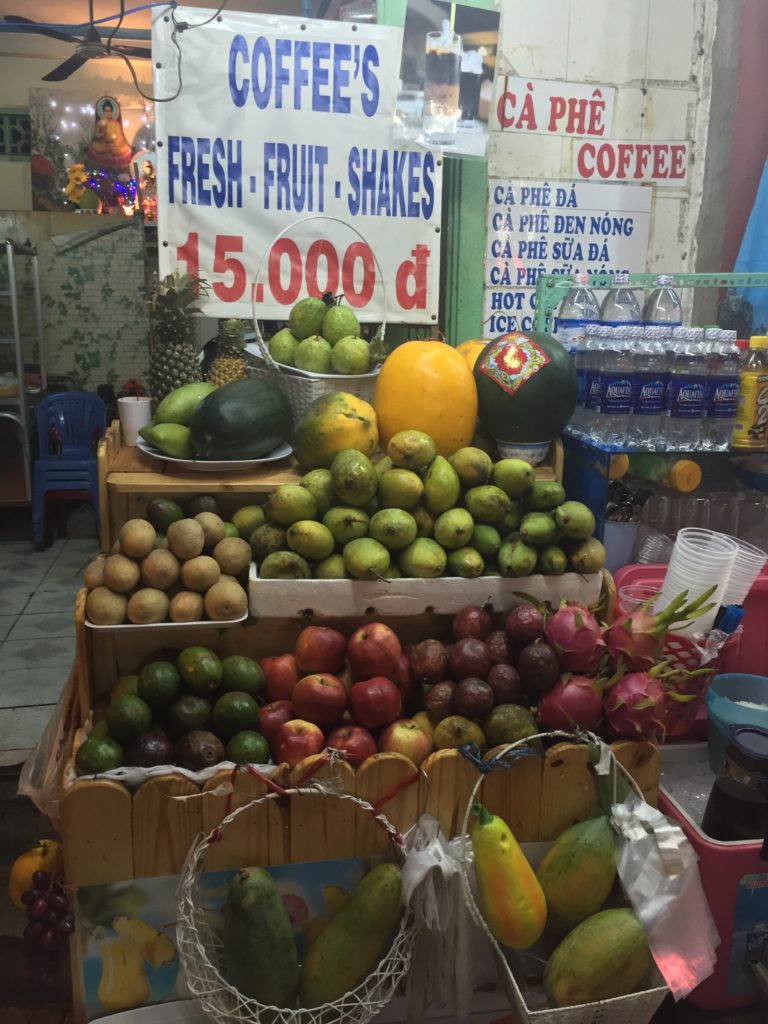 (Smoothies in Pham Ngu Lao)
#2 Try the Local Foods
The point of traveling isn't just to take cool pictures for your Facebook or Instagram profile. Far more important is getting to experience the local culture and try new things. A big part of that is food.
While Saigon has a great selection of international cuisine (I'm a big fan of the Indian food), the city also has countless dishes you've probably never even seen before as a Westerner. While you can indulge in comfort foods every once in a while, don't be afraid of the local food.
Everyone will try Pho and Bahn Mi, but there's so many other great local dishes to discover. Bun Cha, Bun Bo, Bun Rieu, Com Tam, Bahn Trang, the list goes on and on. I've been living here for two years now and I'm still discovering new foods on at least a monthly basis.
You don't have to eat the entire dish of a new food if you don't like it. With most food options costing just $1-3, however, almost everything is worth a try. The one thing to be careful of, however, is that dog is a food here. That may be the only thing you couldn't forgive yourself for trying.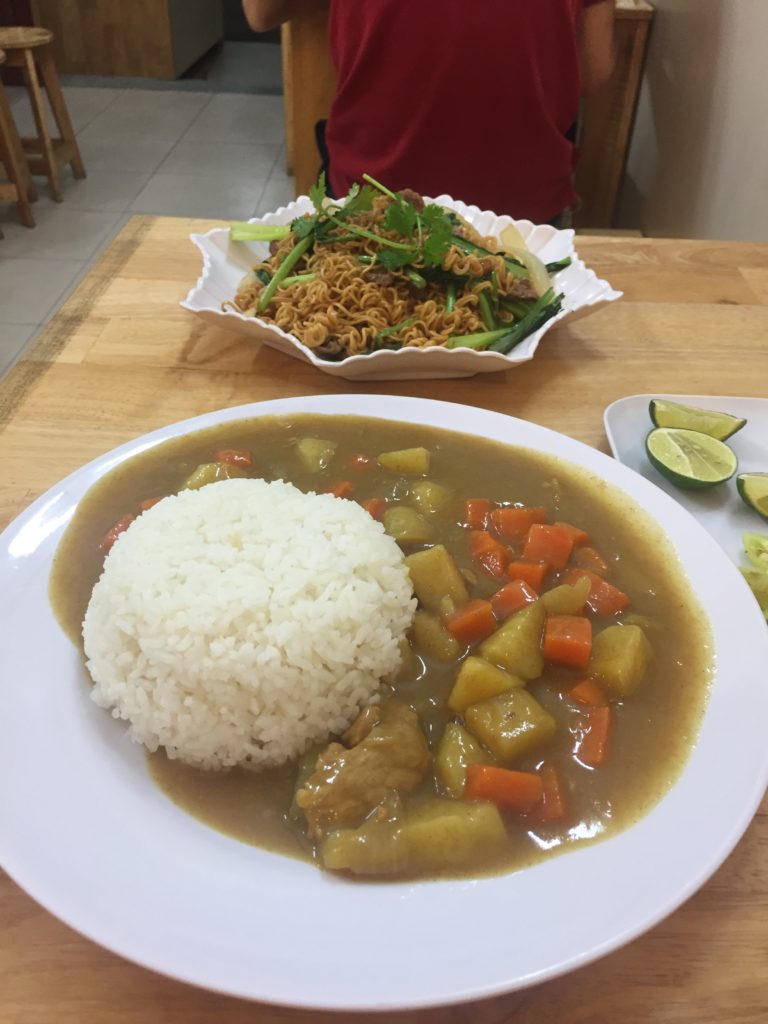 (Curry rice and beef noodles)
#3 Make Local Friends (Or Date Locals)
There's so many things to learn from interacting with the local people. You'll learn new ways of thinking, which you can learn from even if the Vietnamese way of thinking about certain topics isn't ideal (nor is the Western way on other subjects).
Beyond that, you'll also get a more authentic cultural experience from dating locals or making Vietnamese friends. Where is the locals favorite place to hang out in any city? HINT: It's often not the place that the tourists hang out. In fact, you or the other foreigners living in the city may not even be aware many of the locals' favorite spots even exist.
I had a girlfriend in Vietnam for example ask me to go to ice cream with her. While I'd taken her to Baskin Robbins in the past, for this date she took me to a famous local spot in District 5. At that ice cream shop you multiple flavors of ice cream frozen into the inside part of a coconut at 1/3 the price of a smaller serving at Baskin Robbins.
Talk about cool! Yet, you'll never have these experiences without befriending the locals. Saving money, making new friends, and having fun cultural experiences. Talk about win/win/win.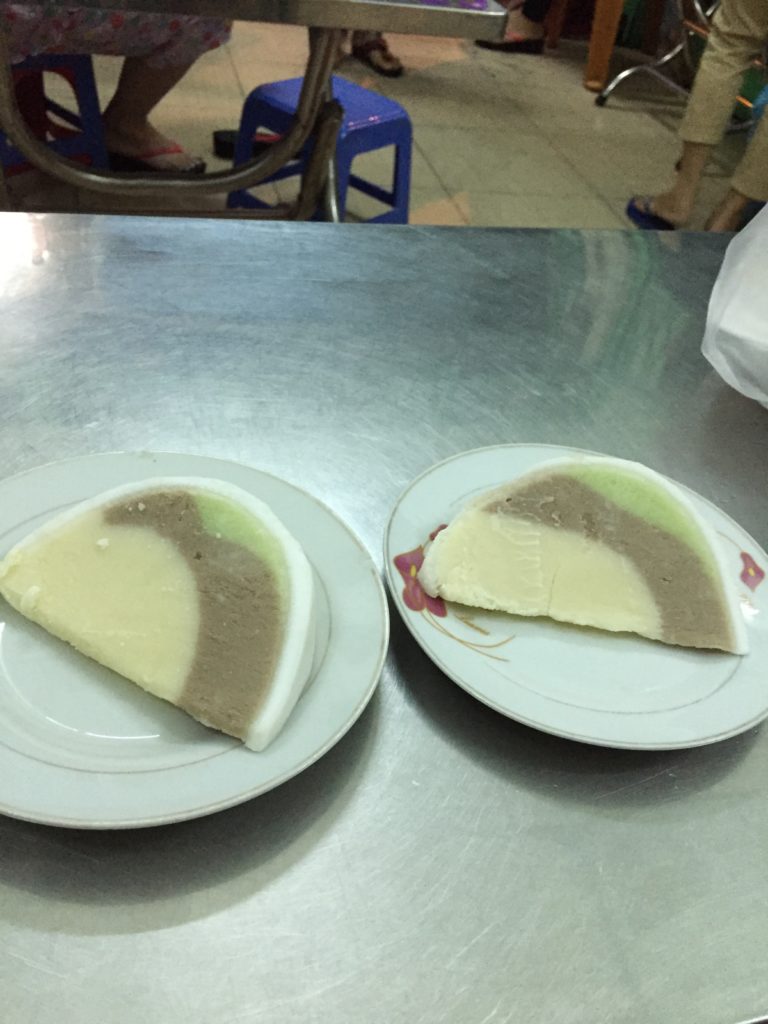 (Excellent coconut ice cream in District 5)
#4 Manage Your Cost of Living Carefully
Saigon is an interesting city in that it can be as cheap or as expensive as you'd like. I've seen shared accommodation for under $1/day. I've also seen luxury villas with private pools for a few grand per month. Of course, most of the city's accommodation is somewhere in between.
Most foreigners live in apartments that range from $200-$800/month. I think the real sweet spot, however, is around $250 to $450. For that price you'll get a comfortable serviced apartment in the center of the city that includes cleaning and often laundry as well.
Saigon also has hundreds if not thousands of dining options for you regardless of your budget. You could easily hack it here and subsist for $5/day even eating out every meal. I've done it in the past, but wouldn't recommend you do the same long-term as it can get old having such limited options.
I'd estimate I spend around $300-$400/month on food these days. You could certainly spend more or less depending on your needs. That would likely be comfortable for most people, however. Just note that expensive wines, cocktails, coffee and western food can quickly drive up your monthly expenditures.
Overall, there's two important things to remember about your monthly expenses in Saigon. The first, is that doing some of the frugal activities you'd do at home may not be worth it financially. For example, taking 30 minutes to walk somewhere may save you some decent money in a western country like the USA.
Yet, the same thing in Saigon would probably only save you a $2 taxi ride or $0.70 motorbike fare (using Grab or Uber). Eating out is also expensive in the West, but in Vietnam is often almost the same price as if you'd prepared the food yourself.
While walking or cooking your own food may have legitimate health benefits, it's not worth doing those activities for the minuscule cost savings they may offer. Outsourcing your rudimentary and repetitive tasks is almost always an intelligent decision in Vietnam considering the low wages locals are willing to do those tasks for.
The other recommendation I'd make to you is be careful about how much you raise your standard of living. An apartment for $1,000 or even $700/month with a kickass pool and view may seem like a deal you just can't pass up on.
If you're making $2,000/month or less, however, (which is most English teachers and many new remote workers), those few hundred dollars in potential savings each month by renting a cheaper apartment are HUGE for you.
You could save money to pay off student loans, invest in your future, or simply work fewer hours to have more time to develop new skills or build a long-term sustainable business. In short, enjoying more purchasing power due to Saigon's low cost of living doesn't mean you have to indulge in every luxury the city has to offer.
In fact, spending your money wisely and making sure you get excellent value from all your purchases will inevitably leave you more successful and happier long-term.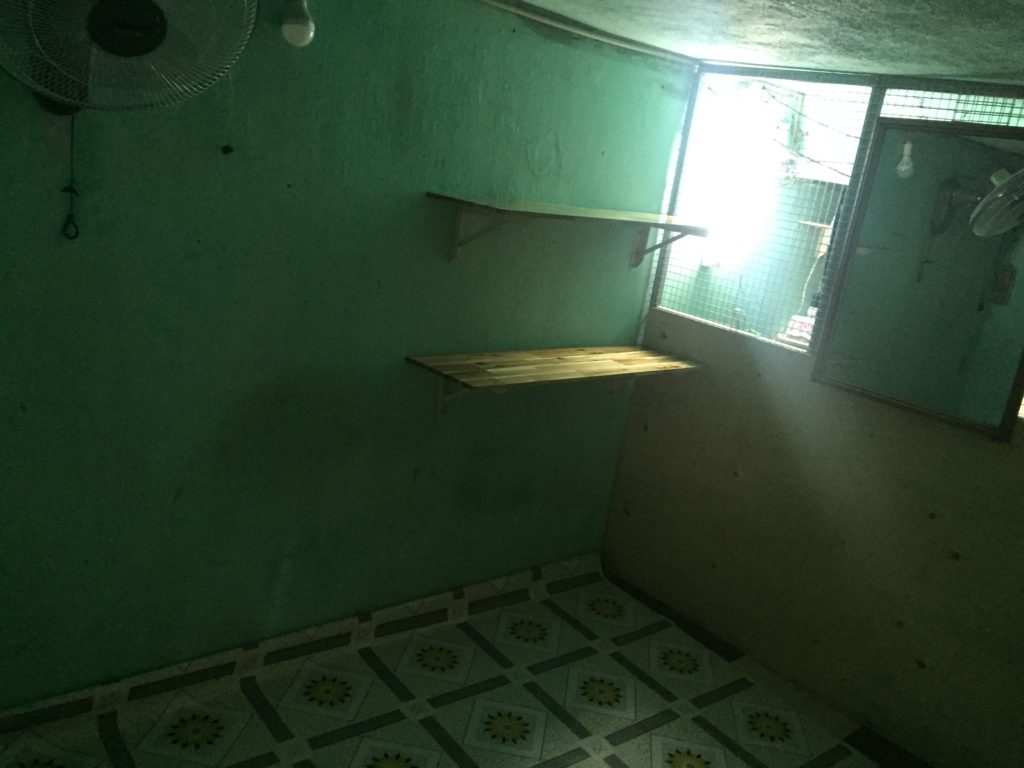 (Example of rock bottom prices in private "accomodation". A little depressing to say the least, but only 1,600,000VND/month or $70.50/month, and fairly near the center of the city.)
#5 Understand the Good Comes With the Bad
There's a lot of things that can get frustrating while living in Saigon for months or years at a time. The "me-first" attitude of the locals, smoking, pollution, language barrier, etc, can get old fast. Some of these things are more in your control than others. You could easily close the language gap a bit by learning at least the basics of Vietnamese.
The city's pollution, smoking habits of its residents, and lack of nature isn't really escapable without leaving Saigon altogether though. Leaving the city for border runs, or just taking an occasional weekend getaway can do wonders in refreshing your appreciation for the city.
The lack of nature for example is a lot more tolerable after spending a weekend lounging on the beach in Mui Ne or Nha Trang. When this isn't possible, however, it's important to just remember that the perfect city doesn't exist.
You'll never find a place that checks every box: Low cost of living, excellent nature, dating opportunities, friendly locals, language, safety, visas, great food, weather, cleanliness, etc. Yet, when a city's flaws get to you, the best thing to do is appreciate all the good things the city does have.
It's kind of like life really. If you don't appreciate what you have, you'll never be happy. Although Saigon is far from a perfect city, the food, low cost of living, networking opportunities, and vibe make it a place like no other. That's why I've lived here the past two years, and that's why you'll be proud to call this city your home too, even if for just a month.