Hey guys, thought I'd write a new post here. 2016 was a pretty pitiful year as far as the blog here was concerned. We're going to make it a priority to make things more active here again. I don't know if we'll get back to the glory days of 2013 when I was posting 3-5 times weekly, but we'll see.
Anyway, let's get to today's question.  Should you visit Vietnam during the Tet Holidays? However, before we can answer that question we need some background information.
What is the Tet Holiday?
Tet is the celebration of the Vietnamese New Year. This celebration is HUGE. After living here for three years of Tet, I can confidently tell you that Tet is waaaaay bigger to the Vietnamese than Christmas is to Westerners.
For Tet, many of the families living in the big cities like Ho Chi Minh (and presumably Hanoi, though I haven't been there) leave. It's important to understand that a large percentage of the people living in these tier 1 cities weren't born there.
They were born in villages or smaller towns and only came to HMC or Hanoi for economic opportunities. The reason Tet is so important in Vietnam is that it's the only 1-2 week period many families will get to be together all year. It's also the only time most Vietnamese will stop working and rest for an extended period of time.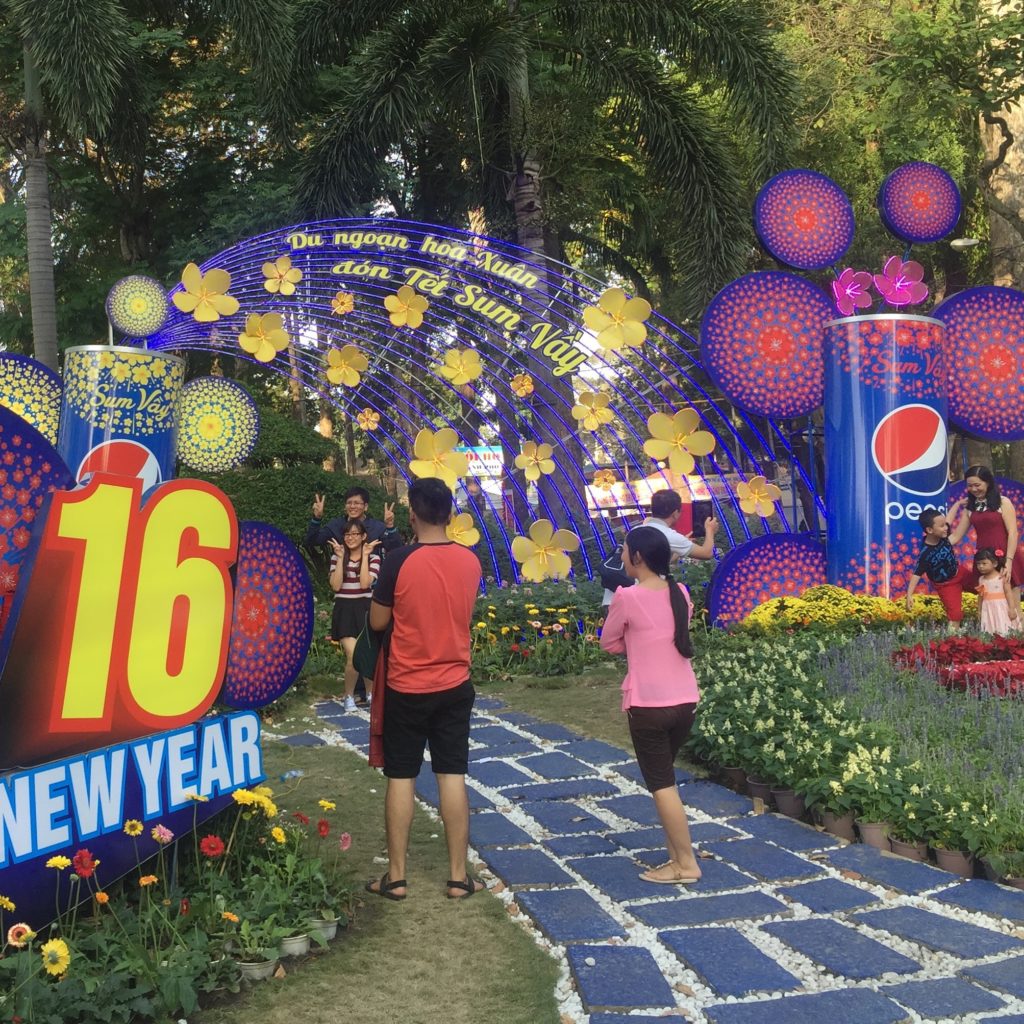 Should You Visit Vietnam During Tet?
The quick answer is probably not. The reason I generally advise people from visiting Vietnam during Tet is that there's a lot of disadvantages in planning your visit around this time. The first is that a large portion of the city closes down. I'm talking large streets that normally have 15+ restaurants may only have 1 restaurant open. Maybe 2 if you're lucky.
Entertainment options will also be significantly limited. Families could easily get bored as tours and such are mostly, if not completely unavailable.
Single guys coming here to be playboys will also struggle. It's suuuuper difficult to get a decent girl out on a date around this time. Virtually all of the young and attractive girls will be back in their hometowns or completely occupied with their families during this week.
Unless you plan to dumpster dive for other foreign girls at your hostel, you'd be much better coming at another time.
Another problem is that transportation to other parts of Vietnam can also be limited. If you're in a big city like HCMC or Hanoi you'll have no problems getting around the city.
However, try getting one of the buses that connects to other cities in Vietnam and you're virtually guaranteed to be out of luck. The tickets you want, were probably booked by someone going to their hometown weeks or even months ago.
To top all this off Vietnamese aren't like Westerners. They don't run holiday specials for Tet like we may for Christmas. In fact, prices actually INCREASE during the holiday. Of the restaurants that are still open, probably half of them increase their prices by 10%.
Of course, there are a few benefits you may realize by visiting Vietnam. The first is that the traffic is significantly lighter in the tier 1 cities such as HCMC and Hanoi during Tet. This makes walking around the city much more pleasant. The air is also cleaner as there's a significant reduction in pollution from motorbikes.
Some of the parks and walking areas are also decorated with beautiful flowers and lights. My mom came at the end of Tet last year and couldn't stop talking about the beautiful lights that lined the walking street.
Overall, however, I'd say the disadvantages weigh the advantages for visiting Vietnam, and especially Ho Chi Minh City and Hanoi during Tet. It can be fun for expats to stay in Ho Chi Minh City during Tet as it's such a contrast to the normal chaos we deal here.
You'll probably be disappointed and a bit bored if you come here during Tet as a tourist, however.
###
My camcorder is currently broken and the Canon store has been closed all week . I'll start adding videos to the blog again once I repair it. In the meantime, enjoy!