While 2016 wasn't as personally dramatic as 2015 was, 2016 was still a busy year. Before we go into a deeper analysis of what did and didn't work, let's take a quick look at each month of the year.
January — Committed to making 2016 the year I gained enough experience with women to have either:
A: a rotation of reasonably attractive girls.
B: A physically attractive girlfriend that had a good personality, and would also be compatible with my lifestyle.
In addition, I visited Penang, Malaysia for the first time this month. I believe it was this trip that created a year-long obsession with Indian food amongst both me, and my girl.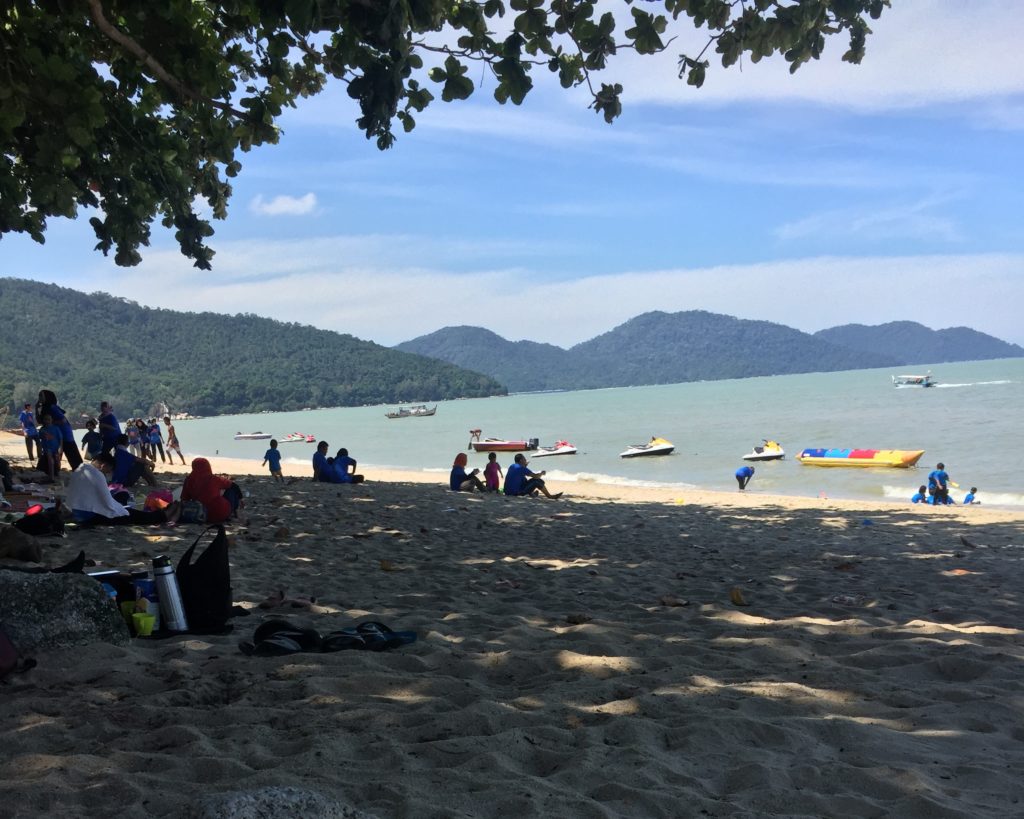 February — Visited with my parents, aunt, and brother in Vietnam. Also took a trip to Mui Ne, Vietnam with the girl that would eventually become my girlfriend.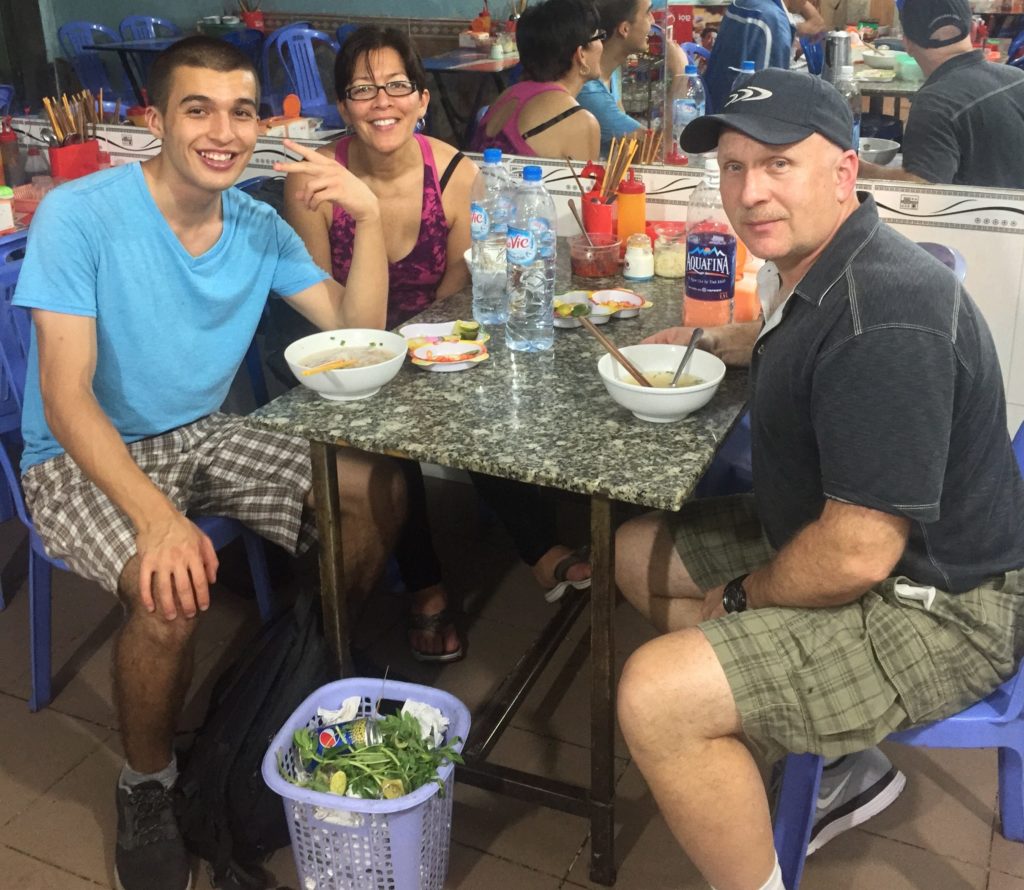 March — Traveled to Da Nang (pictured below) and Hoi An, Vietnam.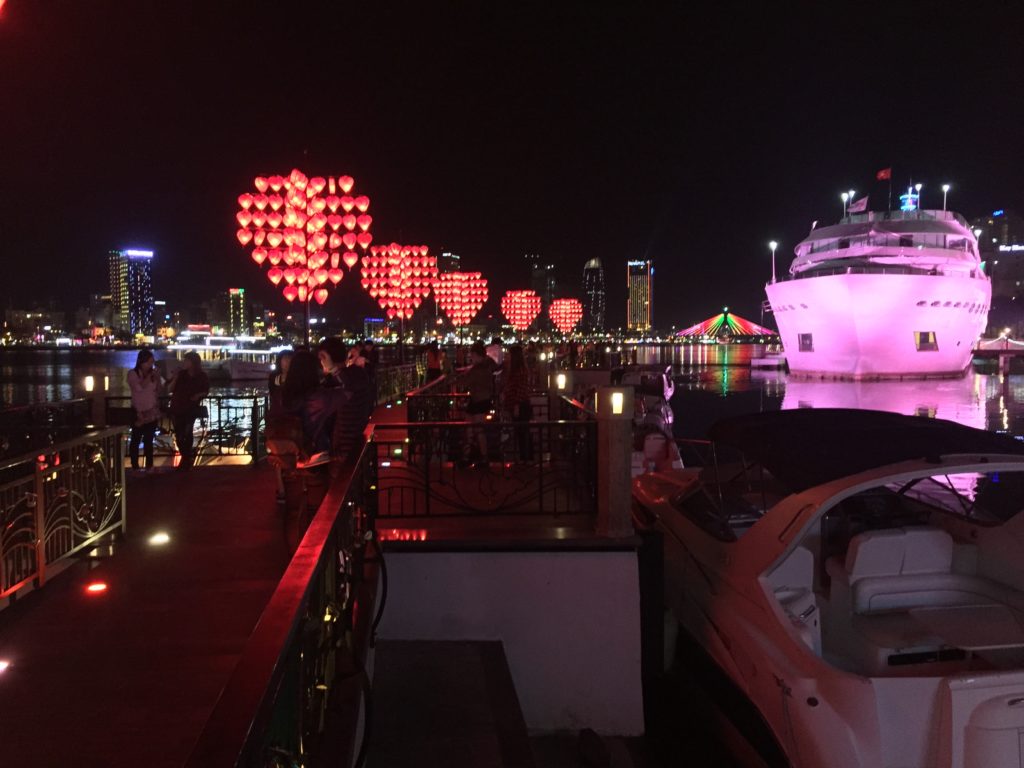 April — Traveled to Can Tho, and Cao Lanh, Vietnam for the first time. Had the opportunity to go on a boat in Can Tho and see a floating market for the first time. Also began using Baselang to revive my Spanish which had been neglected for nearly two years.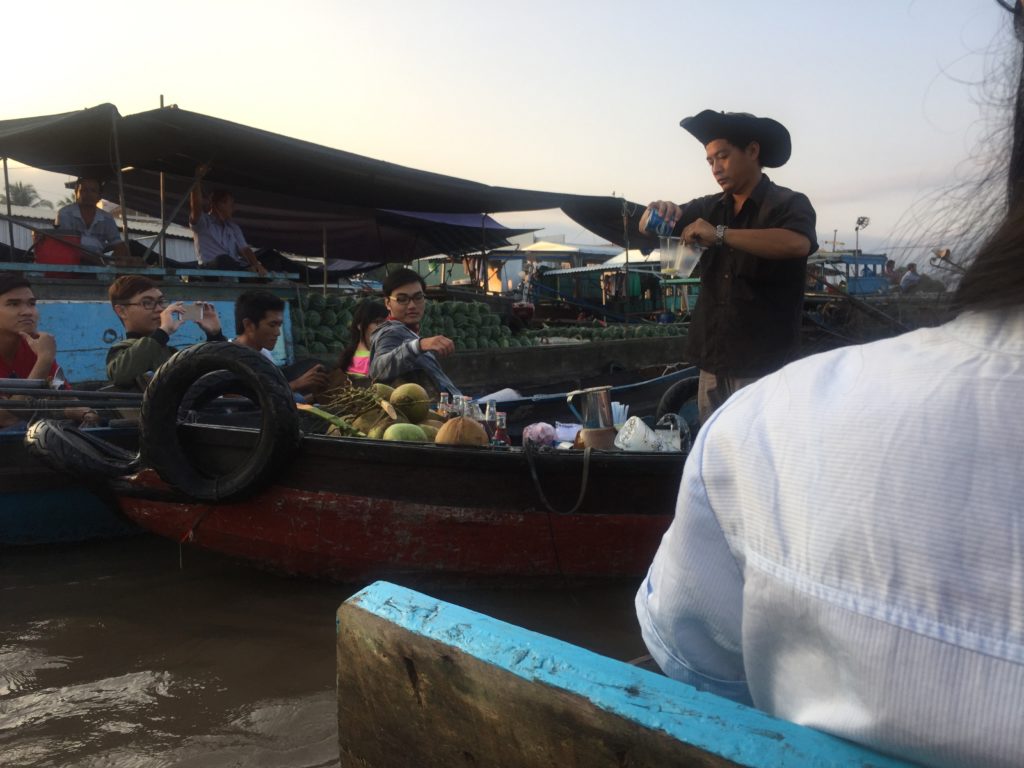 May — Visited Phnom Penh, Cambodia for the first time. Unfortunately, I had quite a traumatic trip, but can be grateful that things didn't end up even worse. Continued using Baselang until I reached a comfortable conversational level of Spanish at the end of the month. Also created an unsuccessful men's health niche site this month (this project was later terminated) in an attempt to learn more about affiliate marketing. Traveled internationally with my primary girl to Penang, Malaysia. Finally, I learned how to drive a motorbike.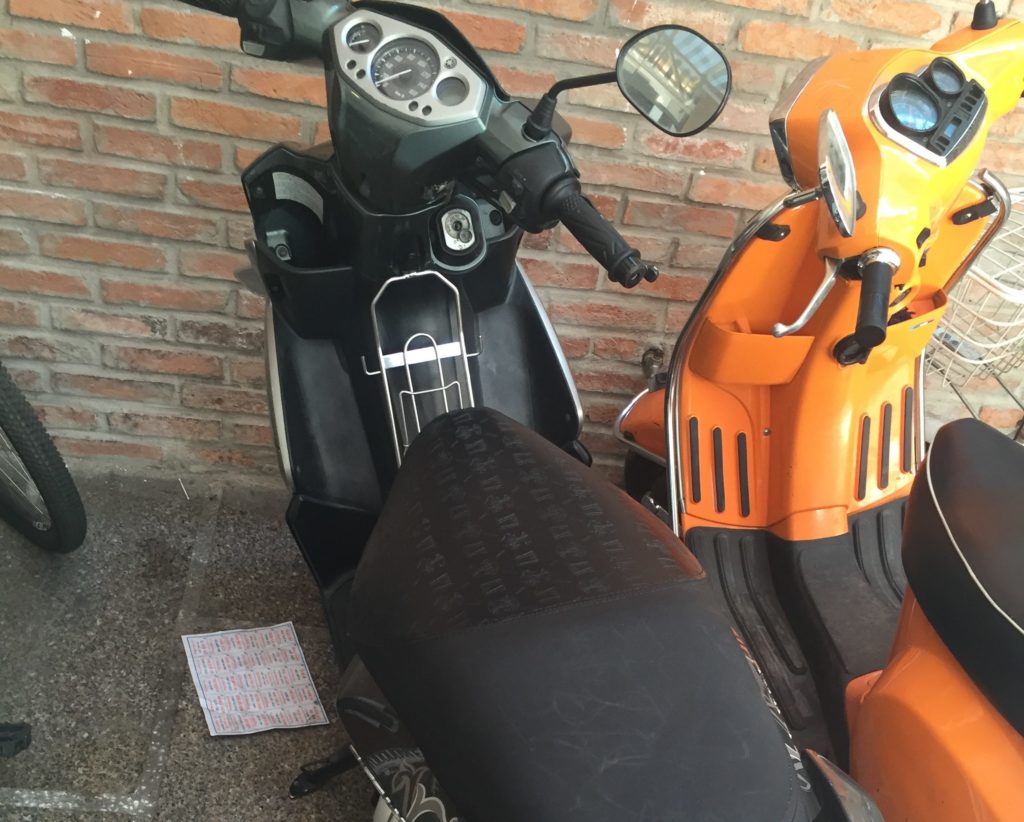 (The motorbike I spent a month learning to drive with.)
June — Had a fairly serious health crisis. I also attempted to learn to program and improve my Vietnamese. Both projects I quit shortly after beginning them. The project I didn't quit this month, however, was learning to write sales copy. Going on the advice of copywriting legend Gary Halbert, I spent one month spending a minimum of 1 hour per day copying famous sales letters by hand. This greatly improved my ability to write in persuasive manner.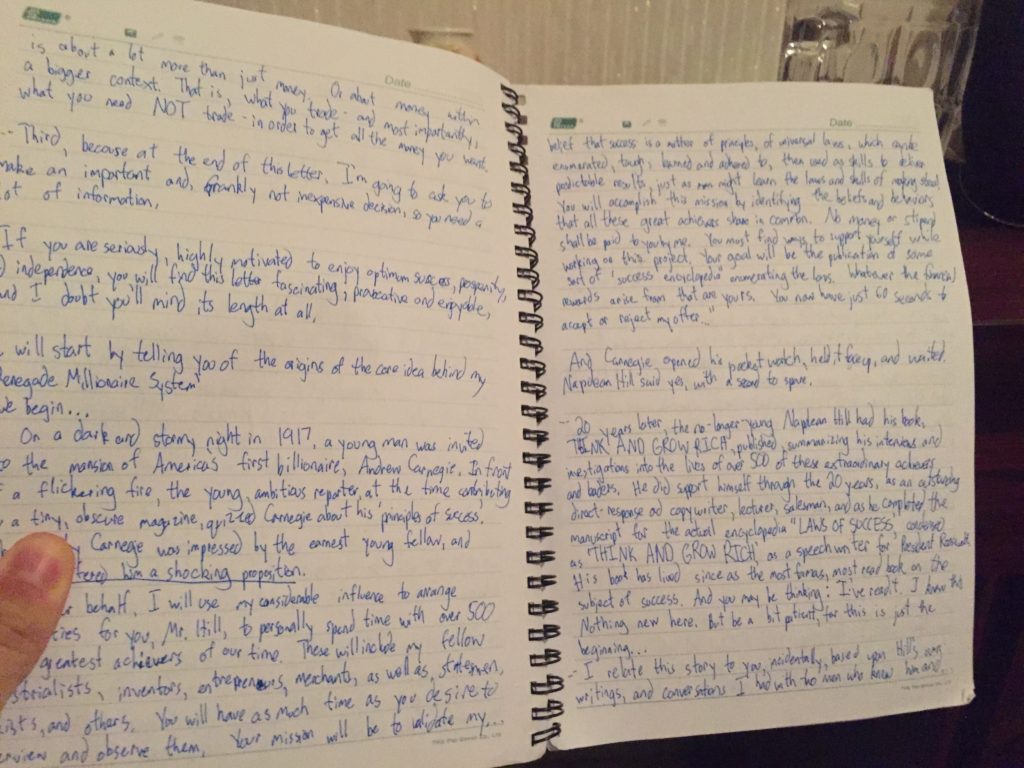 July — Began working on a university degree, and visited my hometown in the U.S. for the first time in a year. I also had the opportunity to try rock climbing for the first time.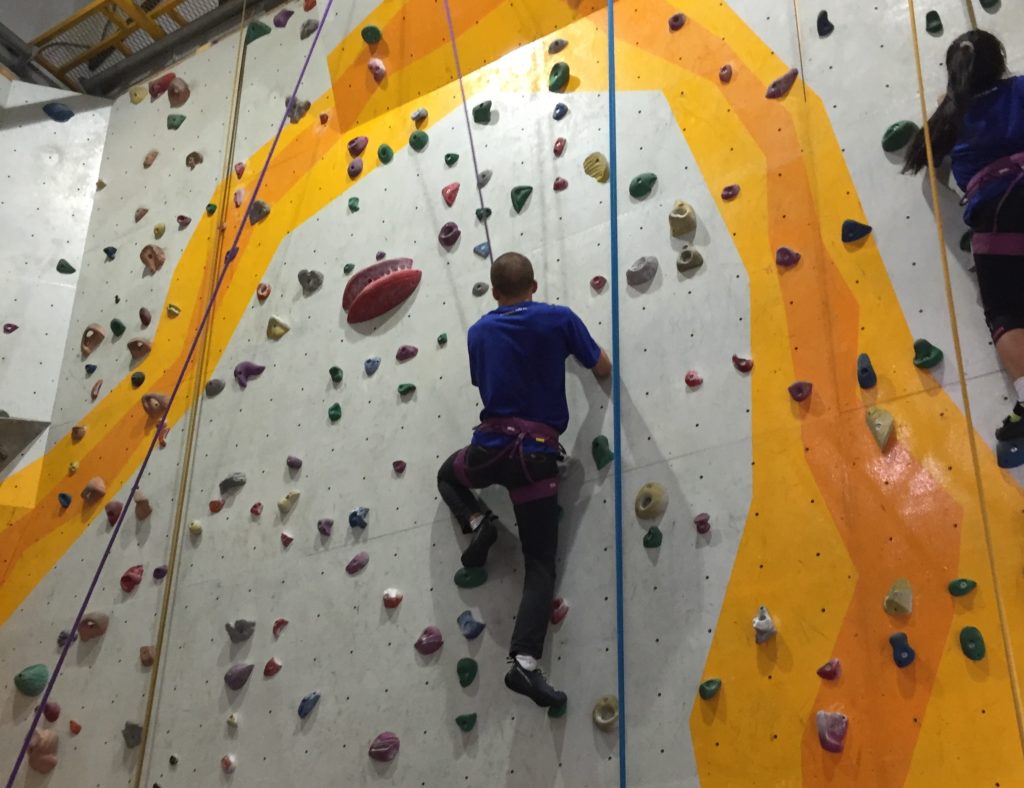 August — Had an uncle fly into Wisconsin from Texas for a surprise visit while I was in the US. We spent some time at a festival together (pictured below). Also came back to Vietnam from the US, and made MASSIVE progress with university. Began calling the primary girl I'd been seeing all year my girlfriend.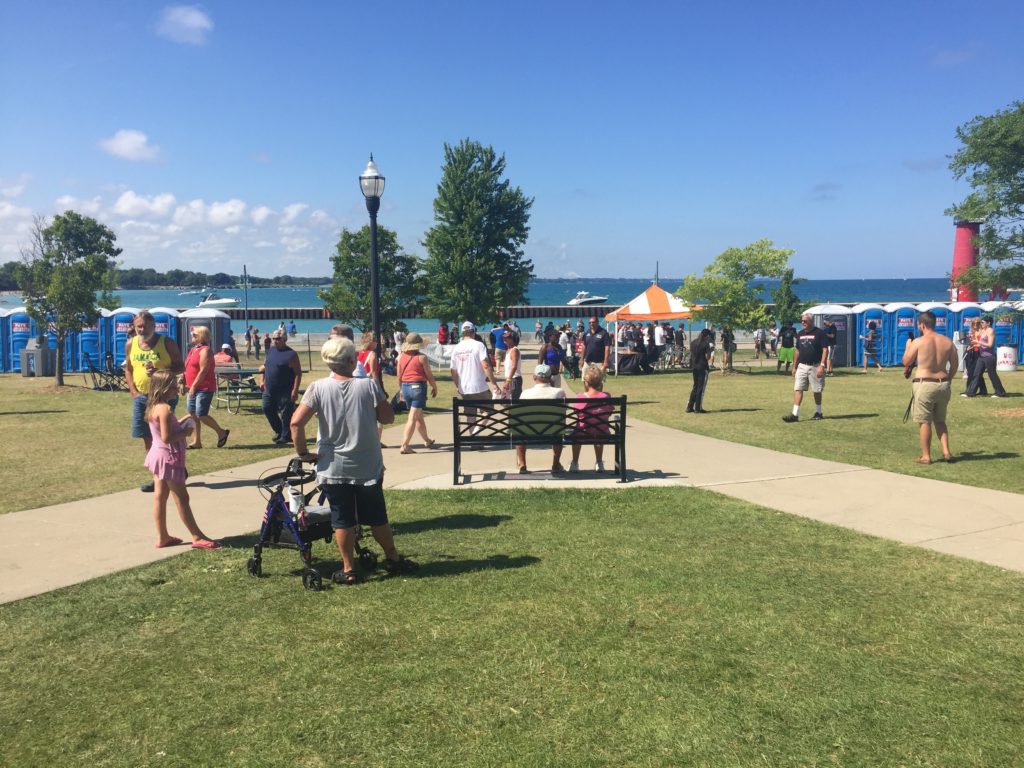 September — Visited Da Nang again, (this time with my girlfriend) and went ice skating for the first time! Also went on a HUGE Ferris wheel and my first rollercoaster in years. Equally important, I spent a lot of time working this month, and had one of my most professionally productive months ever since I began living in Asia.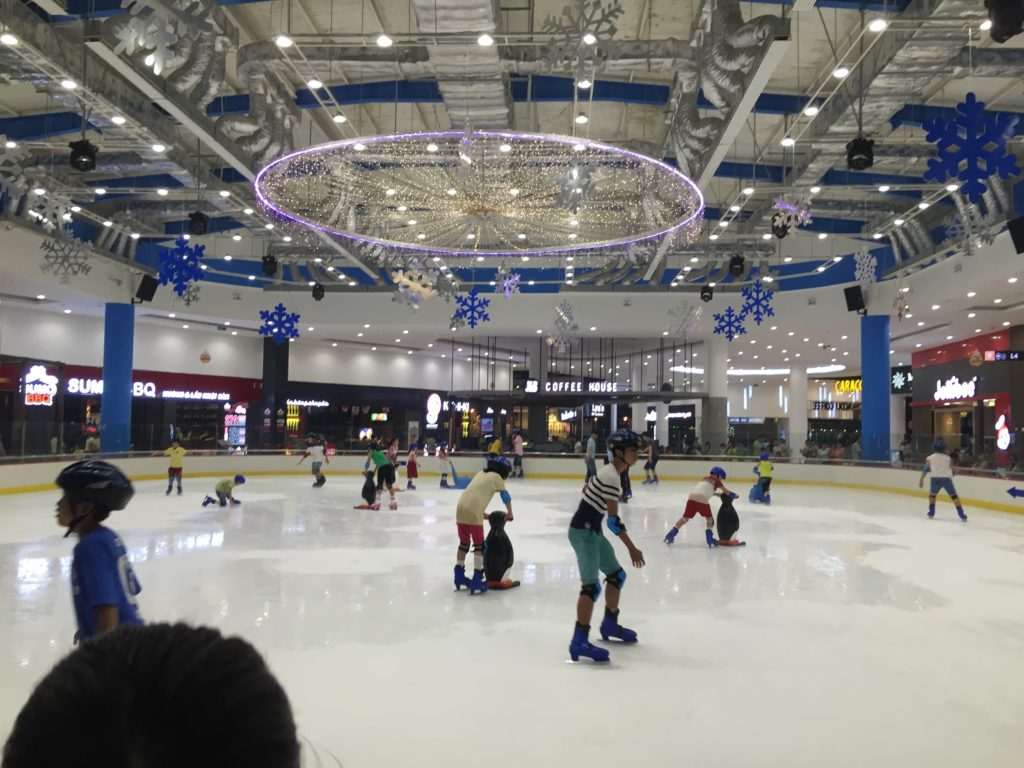 October — Spent about 45 minutes per day learning Esperanto — The most popular constructed language ever created. Reached a basic level (Able to say 'I love you', the 'colors' the names of various animals, simple sentences, etc). Continued making rapid progress with the university courses I'd been taking on Straighterline.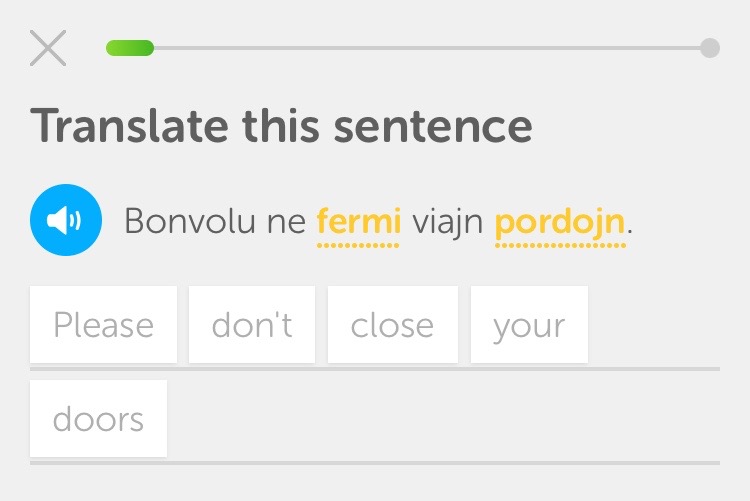 November — Began a month-long juicing feast. I paid a few hundred dollars for the month, and in exchange I'd head to a smoothies/juice shop near my house to pick-up five healthy smoothies and juices each day. This was extremely useful in increasing my intake of fruits and vegetables here in Vietnam.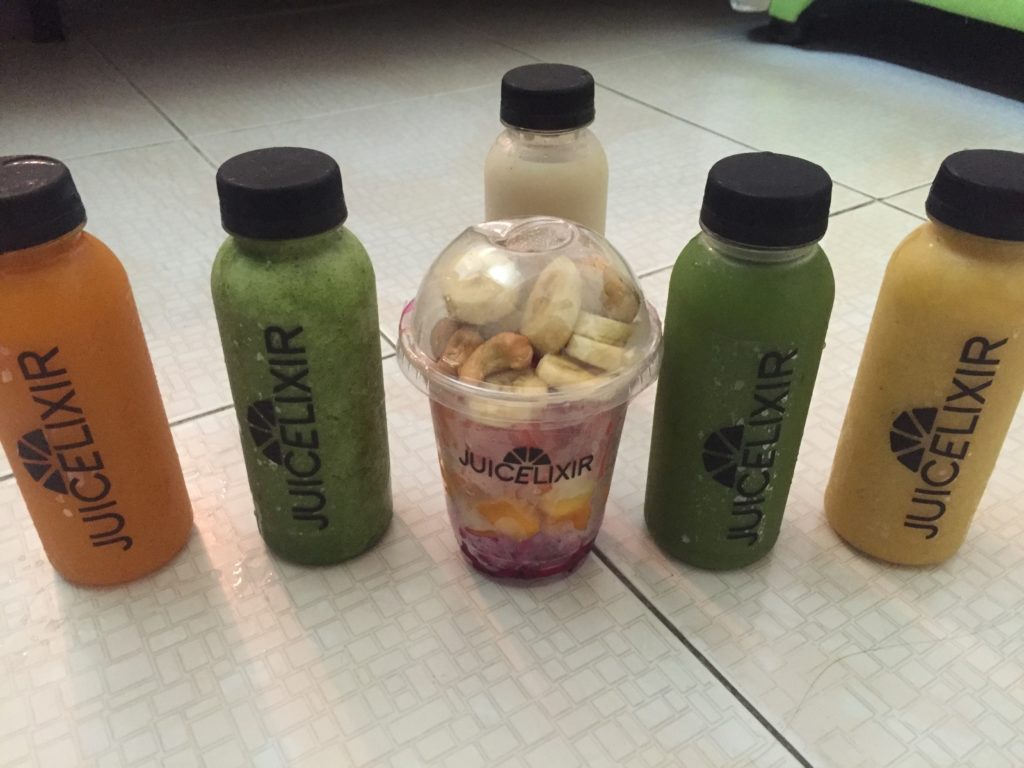 December — Probably the best month of the year. After earning 57 college credits in 5 months (basically half of a four year degree) using CLEP and Straighterline, I decided to put my degree on hold and begin learning computer programming. I also celebrated one year since the day I met my girlfriend last year by going to one of the most famous restaurants in Ho Chi Minh. We went to Noir, a fine dining in the dark restaurant. I also acted as Santa during a performance for around 700-800 children at an elementary school. Finally, I landed an exciting new position as a content creator at an innovative tech company.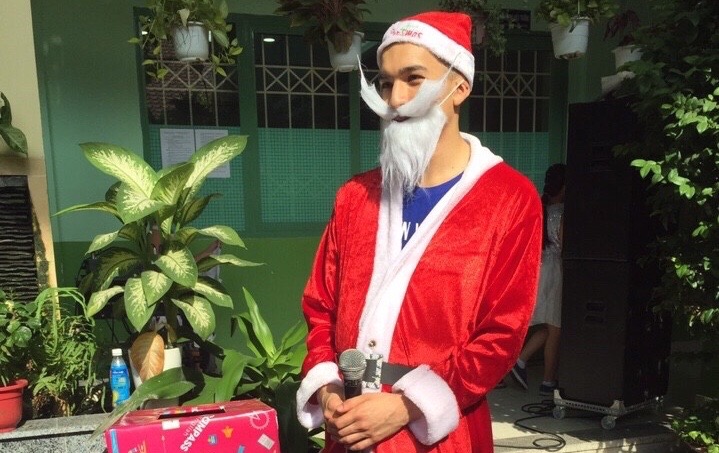 Review
Now that we've seen the major events of the year, let's take a little time to diagnose what did and didn't work. More importantly, lets identify why certain decisions led to the various successes and failures of the year.
What Worked in 2016
WIN #1 Women
I completely transformed my dating life this year. Just over a year ago I was unsure of what the dating market was going to hold for me after ending things with my ex-girlfriend. I couldn't have been more pleasantly surprised. Although I spent more time chasing tail the first half of the year than I'd like to admit, I did learn a lot.
I gained a lot of confidence in my social skills, and attractiveness as a man. I ended the year with a girl that's physically attractive, sweet, and loving. More importantly, I developed a more masculine presence that allows girls to both have fun AND feel safe around me. I also gained the confidence to walk away from girls, as I'm now confident in my abilities to find another attractive woman to date fairly quickly.
As far as the girl I'm dating now, the great thing about her is that she appears to be quite compatible with my travel lifestyle. We've already taken several trips together. If all goes well, I'll groom her from being just a girlfriend into a dynamic travel partner the latter half of 2017. After she graduates she has the potential to become my business assistant and partner on the road as I become more nomadic over the next year or so.
Why was this area of life a success this year? Because I spent the first half of the year going on lots of dates, pushing myself to try new things with girls, not accepting a dating situation I was anything less than overjoyed about, and voraciously examining my behaviors for what did and didn't work in my interactions.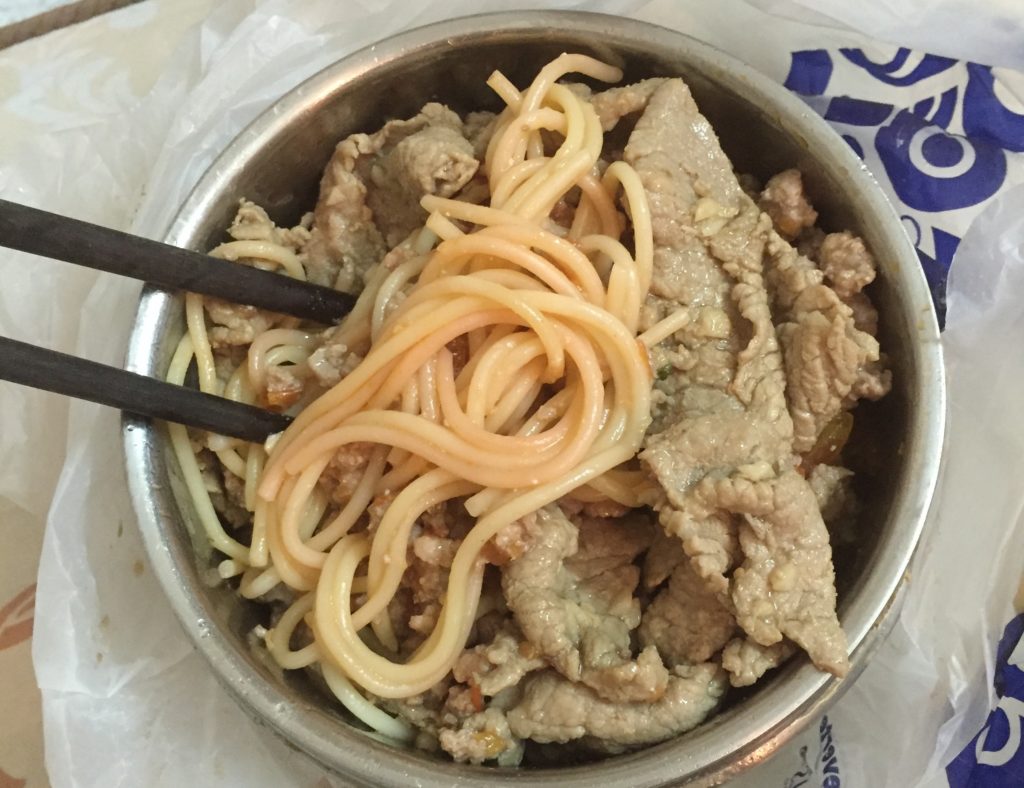 (To respect her privacy, I'm simply uploading a meal my girlfriend has cooked for me, rather than a picture of her.)
WIN #2 Travel
I traveled to just one new country this year (Cambodia), but I also traveled to Penang (twice) and a number of new cities in Vietnam. I also had the opportunity to visit the US after living abroad for a year. It was quite interesting how little had changed back home, and how quickly I adjusted to being back in the US.
This year I learned a TON about Vietnam, and also gained a lot of experience in traveling with a partner. While I do enjoy solo travel, I enjoy traveling with someone I enjoy spending time with even more as it gives me someone to share the new experiences with.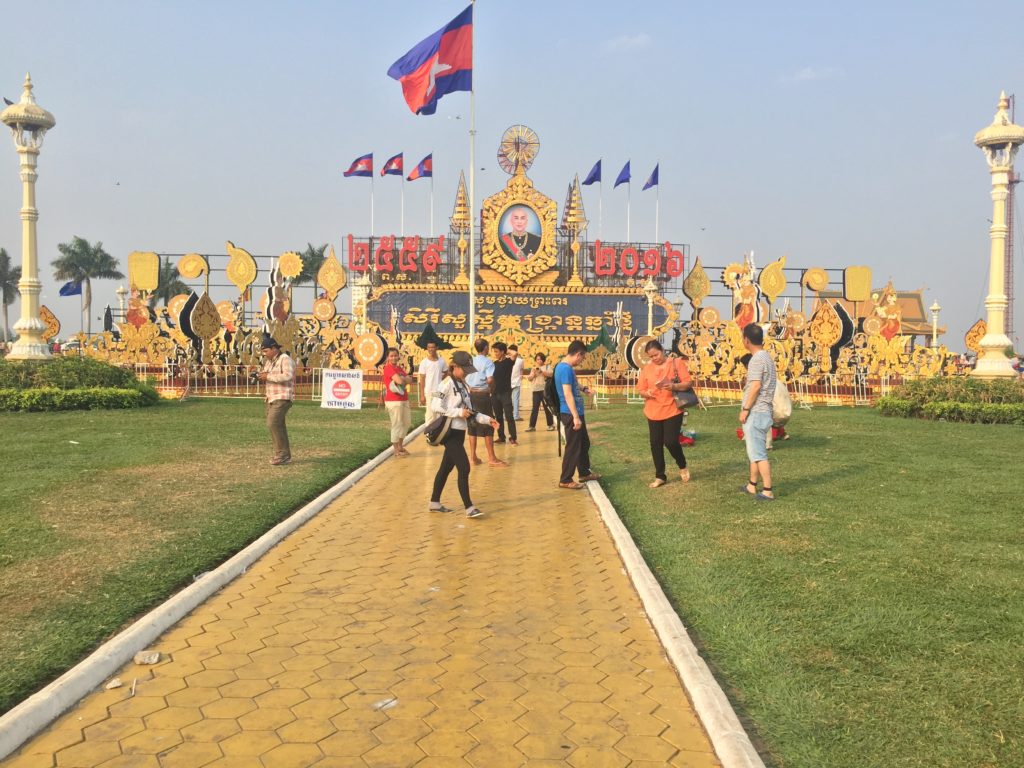 WIN #3 University
I wasn't sure whether I should call this a success or failure. Using CLEP exams, and the Straighterline website I managed to accumulate 57 college credits in just 5 months. If I'd have continued my studies I could've very realistically finished a bachelor's degree in under a year of part-time studying. That's cool, but where would that have led me? Most likely, teaching English abroad, which is something you can already do without a degree in much of Asia (albeit less officially).
I may still finish my degree at some point considering it'll take just a few thousands dollars, and likely under 500 hours of studying. Yet, I just don't know how useful a degree will prove to be for me. Sometimes I wish I wouldn't have spent any money or time doing university courses this year. Yet, I'm still going to consider this 2016 university campaign a success considering I did something most people could only dream of doing.
WIN #4 Landing New Gigs
Although I haven't been actively marketing my content creation and SEO services, I've landing some solid article and SEO client work this year. This has mostly been a result of past seeds I've planted. The majority of work I've received has come from referrals and clients that were impressed with blog posts that I'd written months or even years ago.
I'm happy to have been receiving this work passively, and not have had to do much outreach in order to obtain it. That has greatly increased my hourly rate when I have spent time doing online work.
Of course, I've still had to deliver outstanding work, but I've always been more successful at offering great services, rather than being a successful marketer.
I do suspect, however, that I'll have to be much more proactive in pitching for new work once I leave Saigon and begin traveling full-time.
Although I had a great hourly rate, I made very very little money freelancing this year. Fortunately, this should change with my new position at the start-up.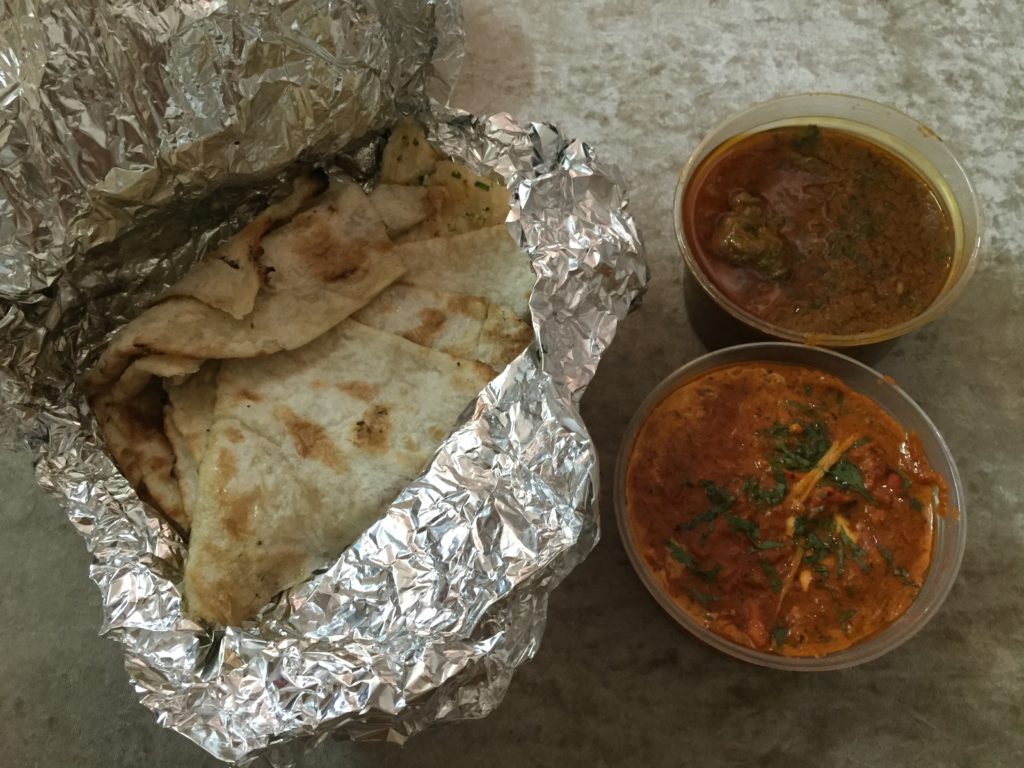 (Nothing beats getting an email bringing more client work to you while enjoying Indian food.)
WIN #5 Coding
I've tried learning to program a few times before. In fact, I bought my first MacBook in 7th grade simply because I wanted to learn how to program iPhone apps. Of course, I always ended up giving up on programming after being unable to build anything more complicated than "Hello World".
I also tried learning to program in June this year, but got frustrated. In fact, I couldn't even figure out how to finish installing all the software I needed for a learning to code website call the The Odin Project.
However, at the beginning of December I decided that I didn't want to get caught in the trap of being an entry-level English teacher abroad forever. For that reason I decided to put my degree on hold and focus on a skill that's incredibly compatible with the nomadic lifestyle I intend to lead. That skill is of course, programming.
For that past month I've spent 15+ hours a week learning to program. In fact, I've kept a diary of everything I've been doing and learning about programming this month and this diary has exceeded 17,000 words! I've learned a lot, and am now capable of building very basic websites.
I'll learn a lot more about coding, and more specifically web design in the coming months. They say that you can expect to be ready for a junior developer type position after 1,000 hours of coding. I intend to reach that and hopefully be able to support a "digital nomad" lifestyle creating websites within the next year or so.
Instead of chasing some obscure passion as I have in the past writing ebooks, or teaching a juggling course or yadadada, I've simply decided to follow the money. Considering that I can already produce great content, I know SEO, and I've got a solid grasp of internet marketing knowledge I know I can make good money in this field.
You know what's ironic? As Cal Newport said in his book So Good They Can't Ignore You, I started becoming a lot more passionate at web development as soon as I developed a basic competency in it. As I continue to get better at it, and earn solid money building websites, I know I'll only grow to enjoy it more and more.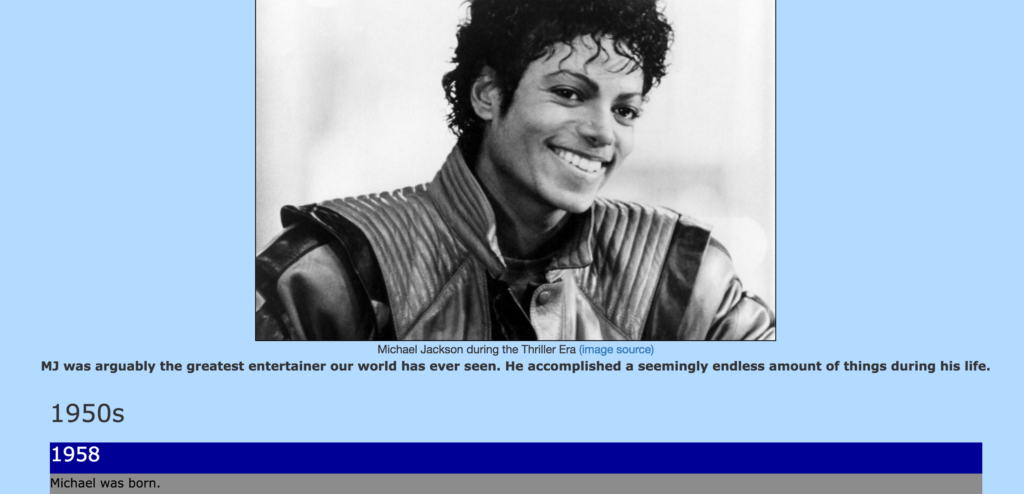 (A webpage I coded from scratch. It does have an outdated 1990s look, but I was still very proud to create a webpage from nothing in my first week of learning web design. I'll have better projects being displayed on my codepen in the coming months.)
WIN #6 Trying New Things
This year I experimented with lots of new things. The list goes on and on. Learning to drive a motorbike in a HUGE city with crazy traffic, learning to have hour-long chats with Venezuelans using only Spanish, building a website that marketed and sold male contraceptives (*cough* condoms *cough*), traveling to countless new cities, learning to rock climb, trying new foods, learning to ice skate, dining in the dark for the first time, and learning Esperanto.
Wow! Even I didn't know the list extended that far until I actually wrote everything out. It's been a year where I tried lots of new things, and I suppose that's appropriate given that I'm 19 years old and saying farewell to my teenage years in under a week.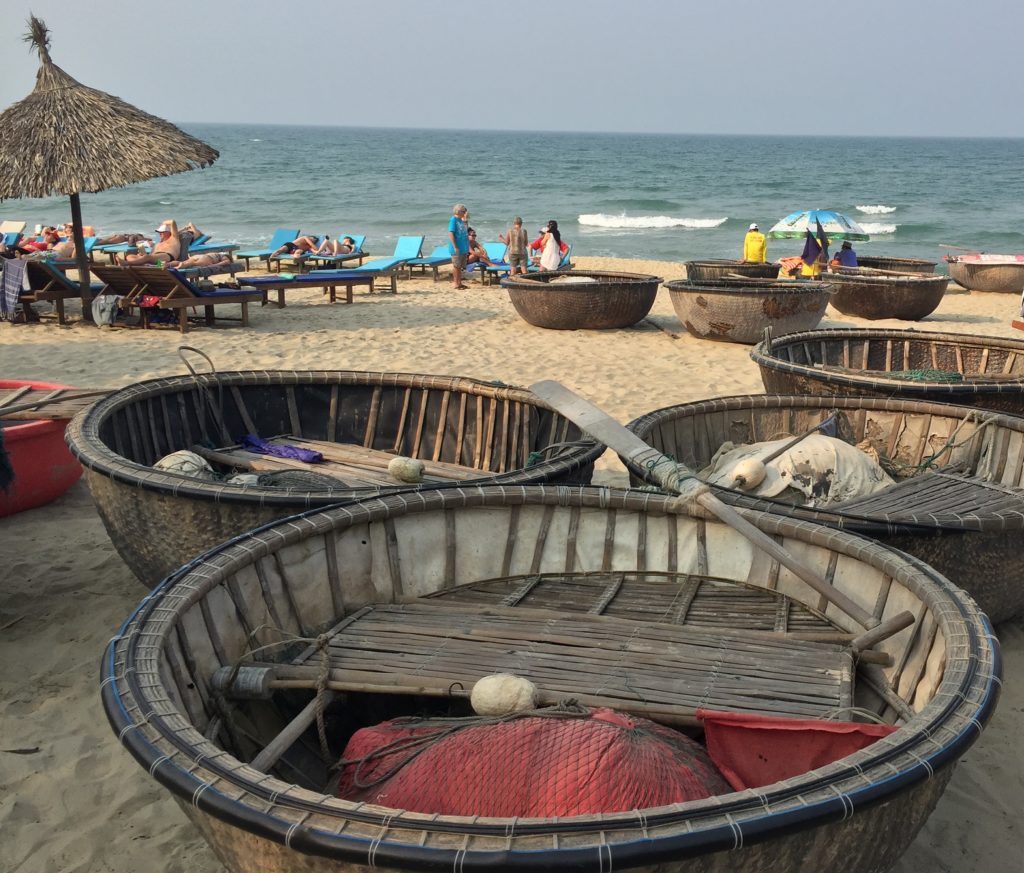 What Didn't Work in 2016
Now, let's look at what went wrong in 2016 and how I'm going to make sure I don't face the same issues in 2017.
LESSON #1 Cover Your Ass
After the Cambodia crisis and health issues I faced in June, I realized I've got to be more careful. I have to remember which part of the world I'm in, and the unique risks someone in my position faces.
I've seen a good friend who had a seemingly awesome relationship with a great girl get married. Less than a year later he's having lots of drama with her and it became so unbearable he had to leave the country to get away from it all.
I've also slept with a girl who was in the process of getting a spousal visa to go live in Hawaii. After we finished she even had a Skype call with her boyfriend so that they could talk about the next steps they had to take so that she could come live with him.
Although I've seen girls cheat before, I was shocked when the girl told me to sit quietly because her boyfriend was calling her on Skype to talk about the visa. She acted like nothing happened, and even sounded sweet when she told her boyfriend she loves him.
He's oblivious that he's got the type of girl that would actively lie to both of us to take whichever guy is closer and give the other sloppy seconds.
Of course this isn't meant to be a rant about relationships going wrong. I've also had problems in Cambodia, seen my girlfriend struggle to get paid from her company, and countless other things this year. I've really learned this year that while it's not necessary to get jaded, it is necessary to cover your ass and be very careful about who you trust.
Use condoms, keep your money close, watch your drink, and be careful about who you do business or go into private places with.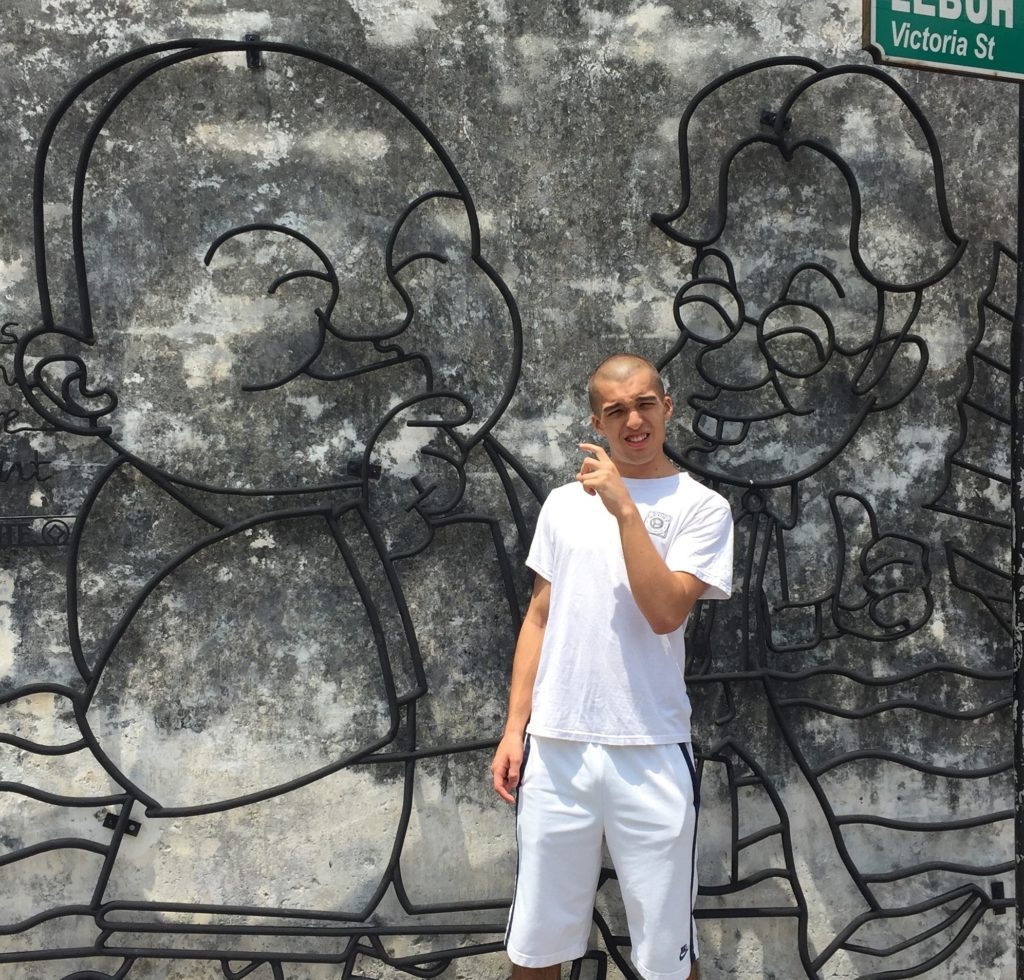 LESSON #2 Stick to it
I've succeeded at everything I've been persistent with this year. I satisfied clients and had them coming back to me for more and more articles for months at a time. I improved my Spanish. I learned more about Asia, and especially about Vietnam.
I learned to write better sales copy and persuasive text. I improved at driving a motorbike (though I choose to no longer drive). I improved my programming abilities. I improved my social skills. I made great progress towards a college degree.
Everything I stuck to, I made progress with. That leads to the most important lesson of 2016.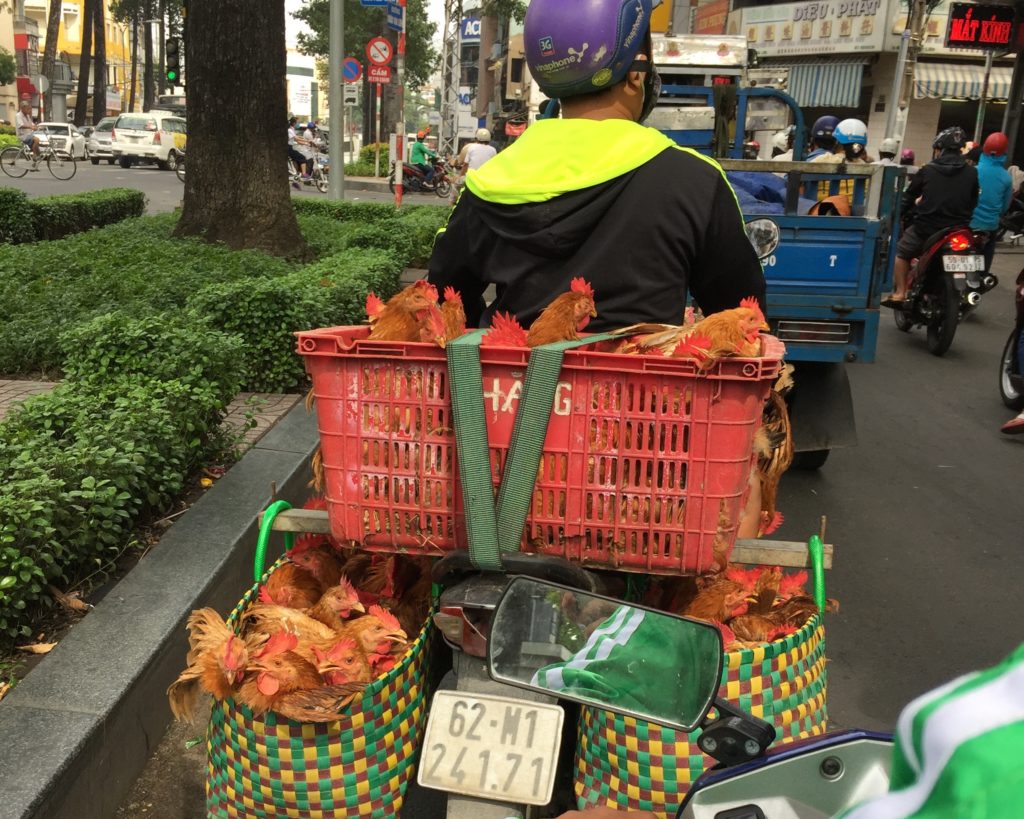 LESSON #3 FOCUS
If there's one thing I can't afford to do it's have another year like 2016. That's not to say 2016 was a bad year. It wasn't. I learned a lot, and got to spend a year of my youth experimenting with countless things. By all means 2016 was a SOLID year. Yet, I'll be kicking myself if 2017 plays out similar to 2016.
Like I said before, I did manage to improve at everything I worked at this year. Yet, the problem was that this work was dispersed across such a wide range of activities that my life isn't dramatically different than it was a year ago. The progress I made in my dating life and university was admirable, but that's about it. I was all over the place in 2016.
If my life is going to dramatically change in 2017, it's going to be the result of one thing. Focus. I've got to choose one thing to go all-in on. My life is going to change dramatically in 2017.
I'm cutting out all the excess noise and focusing on the one thing with the highest leverage to dramatically change my life. For 2017 that one thing is going to be my career as a web developer.